Hospitals adopting Apple's iPad for patient and visitor kiosks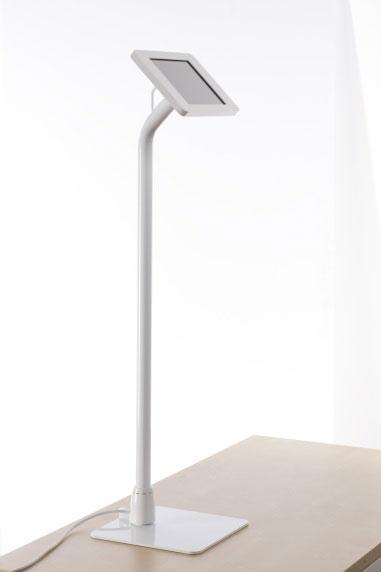 AppleInsider is supported by its audience and may earn commission as an Amazon Associate and affiliate partner on qualifying purchases. These affiliate partnerships do not influence our editorial content.
Apple's iPad is increasingly finding use in hospitals, where some locations have begun using the touchscreen tablet as a kiosk to allow patients and visitors to check in or access information.
The iPad has helped some hospitals to streamline their operations by reducing labor costs and improving staff efficiency, according to The Point of Sale News. Hospitals have begun to use specific applications on the iPad to allow easier access to information when used as a kiosk, with the iPad held in place in a secure frame.
The report notes a few uses for the iPad from hospitals around the world, including Singapore's Changi General Hospital. There, visitors, patients and hospital staff can find their way through the facility with an iPad located in a kiosk.
At Boston's Massachusetts General Hospital, doctors access up-to-date information with an iPad before and during a visit with a patient. And New York Methodist Hospital uses kiosk-mounted iPads for EKG and other diagnostic machines.
"The new system has been embraced by nurses and technicians as a great time-saver, and has proven a convenient tool for doctors as an access point to all patient data for analysis and diagnosis," the report said.
Professionals in the healthcare industry have shown great interest in Apple's iPad since the device first launched in 2010. Its use has expanded with new applications, including one that launched last year with FDA approval for mobile diagnoses.
Functionality for the iPad among doctors, nurses and others in hospitals could grow even more this year with an anticipated third-generation iPad with a high-resolution Retina Display. More pixels packed into the iPad's 9.7-inch touchscreen could make it even better for medical imaging among healthcare professionals.