Reality TV heavyweight drops Final Cut Pro in troubling trend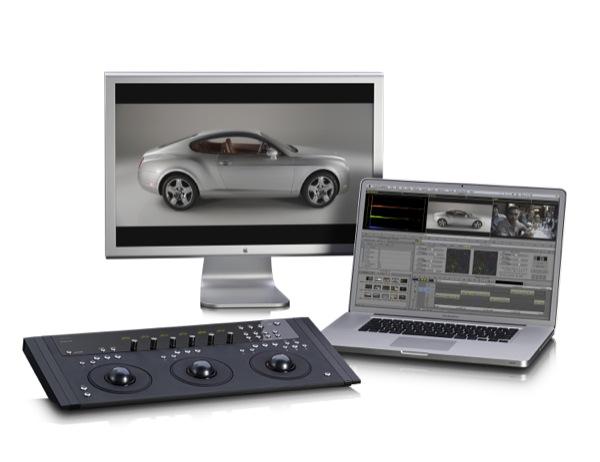 AppleInsider is supported by its audience and may earn commission as an Amazon Associate and affiliate partner on qualifying purchases. These affiliate partnerships do not influence our editorial content.
The pioneering TV studio that effectively invented the reality TV genre with MTV's "The Real World" series has switched from Apple's beleaguered Final Cut Pro video editing software, instead choosing a workflow produced by rival Avid.
In a press release on Wednesday, Avid announced that reality TV giant and former Final Cut Pro user Burnim/Murray Productions is now operating the company's professional editing suite, saying that Apple's software is unable to handle the increasingly rigorous demands of professional video production.
"Due to the large volume of media generated by our reality shows, we needed to re-evaluate our editing and storage solutions. At the same time, we were looking for a partner who would understand our long-term needs," said Mark Raudonis, senior vice president of Post Production at Bunim/Murray.
The Emmy Award-winning production company behind "Keeping up with the Kardashians" and "Project Runway" will use Avid Media Composer 6 and Avid Symphony 6 editing software, and plans to employ an Avid ISIS 5000 server to store and share data across its multiple workstations.
Burnim/Murray won't need to swap out its existing computers as the Avid software operates in both Windows 7 and Mac OS X environments.
"With the Avid Open I/O, we won't need to change out any of the hardware from our existing editing stations. Instead it's just a software install," Raudonis said. "In addition, we've always used Pro Tools, so we're looking forward to saving time and gaining added efficiencies through Media Composer and Pro Tools interoperability,"
Avid Symphony sample system | Source: Avid
The latest news reflects an overall migration away from Final Cut Pro for the professional video community as many editors find that the newest Final Cut Pro X iteration simply can't compete with the tools other non-linear editing (NLE) workflows offer.
When Apple killed Final Cut Server after axing the Xserve and Xserve RAID range of storage products, the future prospects of the editing suite as a professional-level solution were essentially extinguished.
Apple released the completely re-built Final Cut Pro X in June 2011, and was met with controversy as professional filmmakers voiced their discontent with the significant changes made to the software. The outcry was such that an update was quickly rolled out in September to add highly requested features like Xsan and Rich XML support.
The updates were subsequently followed by refunds for dissatisfied customers, while others were given the option to buy the previous generation Final Cut Studio bundle for $999.
The loss of professional business may be expected, however, as AppleInsider reported in 2010 that Apple was rebuilding its video editing software to be more attractive for prosumers. Evidence that a new demographic was being targeted was Final Cut Pro X's $299 price tag, which was a fraction of what previous generations of the software cost.
As a prosumer product, Final Cut Pro X delivers an affordable package that includes some pro-level features like the ability to handle 4K resolutions. By taking familiar attributes from iMovie and interfacing them with 64-bit operations and a cohesive rendering pipeline, the product is more than enough for the conventional consumer.
The software is no doubt cost-effective when compared to "professional level" NLE setups that can easily run into the hundreds of thousands of dollars, and makes for a compelling option for independent filmmakers when combined with the relatively inexpensive camera kits from RED Digital Cinema.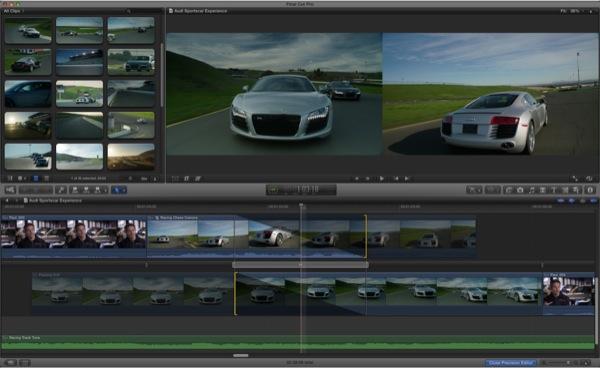 Final Cut Pro X screenshot | Source: Apple
It seems that Apple is content with letting companies like Avid control the "professional" NLE market, as no plans have been announced for a more comprehensive Final Cut Pro release.