Google rumored to become Amazon Kindle Fire's fiercest competitor in early 2012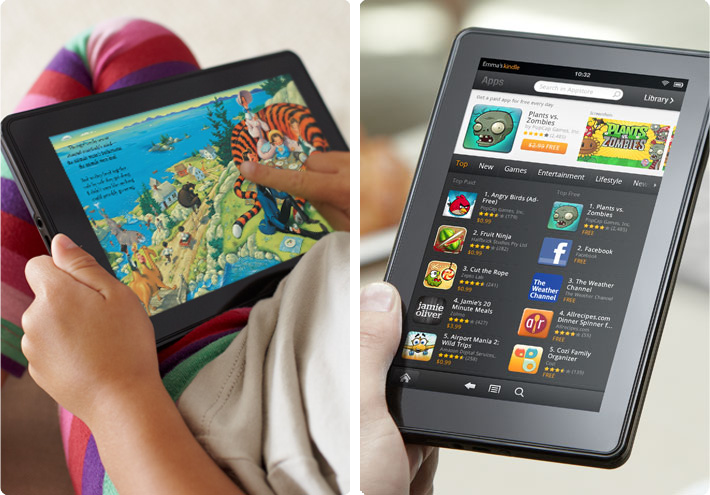 Despite the fact that Amazon's Kindle Fire tablet is based on Google's Android operating system, sources within the supply chain claim Google plans to become the Fire's biggest competitor with the release of a low-margin own-brand tablet early this year.
Google will reportedly release a 7-inch tablet running Android 4.0 Ice Cream Sandwich priced to compete with Amazon's $199 Kindle Fire, DigiTimes' sources claimed on Thursday. The device is expected to arrive in March or April of 2012.
"Sources from Google's upstream supply chain believe that Google, instead of Apple, may actually be targeting Amazon's 7-inch Kindle Fire as its major competitor," the report read.
However, Google Taiwan responded by claiming that it had never heard of plans to launch an own-brand tablet PC. But, Google Chairman Eric Schmidt did seem to suggest otherwise late last month when he said that the search giant would release a "tablet of the highest quality" within the next six months. Such a device would presumably fall under Google's "Nexus" branding used to identify flagship Android devices meant to model new software releases.
DigiTimes has lost some credibility in recent weeks after some of its reports were debunked by other publications. Pundits quickly cast doubt on Thursday's report, noting that reconciling a sub-$199 price with a "highest quality" tablet would be nearly impossible, especially without the content ecosystem that Amazon relies on to make money off the Kindle Fire. The Fire itself has hardly been classified as high-quality, as multiple reviews (1, 2) of Amazon's budget tablet, which arrived in November, have noted that the device feels much cheaper than Apple's iPad.
Android's answers to the iPad struggled for the most part last year, with the Kindle Fire representing the first high-volume challenge to Apple's tablet dominance. Amazon said last month it had sold "millions" of the device, while declining to provide specifics. One analyst estimated earlier this week that he believes the Fire cannibalized 1-2 million iPad sales at most in the December quarter. Still, the Fire's performance will likely be enough to propel it to second place in the tablet market after its first quarter of availability.
Apple has actually admitted that it doesn't view the Kindle Fire as a serious threat to the iPad. Company officials view the tablet as potentially fueling further fragmentation in the market because it's compatible with Android but the apps work with Amazon products. Such fragmentation would ultimately drive customers to Apple's stable platform, they said.