Verizon numbers may suggest 35M iPhone sales in holiday quarter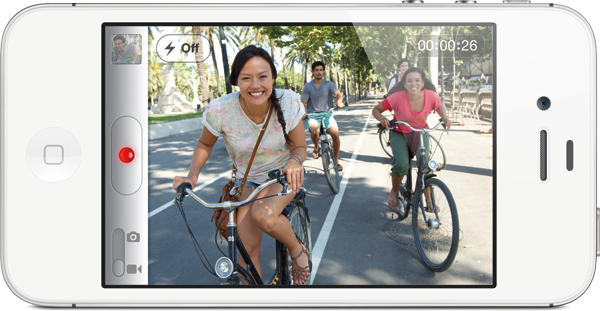 AppleInsider is supported by its audience and may earn commission as an Amazon Associate and affiliate partner on qualifying purchases. These affiliate partnerships do not influence our editorial content.
Verizon's revelation that it sold 4.2 million iPhones in the December quarter has prompted one analyst to suggest that Apple may have sold as many as 35 million iPhones during the period.
UBS analyst Maynard Um extrapolated Verizon's sales figures late Wednesday to show a possible upside to the firm's 30 million unit estimate for Apple's December quarter iPhone performance.
Verizon CFO Francis Shammo had said earlier on Wednesday that the carrier sold 4.2 million iPhones during the period. Meanwhile, rival AT&T announced in early December that "strong" iPhone 4S sales had brought the carrier's smartphone sales in the first two months of the fourth quarter to 6 million, just shy of its quarterly record of 6.1 million sales.
Um estimated that AT&T's iPhone sales will reach 8 million and Sprint 's will hit 1.2 million for combined U.S. iPhone sales of 13.4 million. When compared to the firm's projection of 30 million units during the period, 13.4 million stateside iPhone sales would represent roughly 45 percent of global sales. According to Um, the U.S. mix of Apple's handset sales hasn't been that high since June 2009.
In fact, the analyst reports that the U.S.' proportion of worldwide iPhone sales ranged from 25-29 percent in fiscal 2011, as Apple continued "rapid expansion of international countries and carriers." The iPhone 4S launch should be even more skewed toward overseas, as it has been the fastest international rollout ever for the handset, reaching almost 70 countries by the end of 2011. The device will launch in 22 more countries, including China, on Jan. 13.
Um speculates that a conservative 38 percent mix, which is the highest mix from fiscal 2010, would imply demand for 35.3 million iPhones. That would represent more than 70 percent growth from the previous record of 20.3 million from the July 2011 quarter. Wall Street consensus expects Apple to have sold 25 million iPhones in the quarter.
Apple officials tipped their hand in October when they confidently stated that the iPhone 4S launch would drive handset sales to an all-time high in the December quarter. According to one analysis, Apple is poised to report the biggest earnings blowout in history on Jan. 24. The company has guided for $37 billion in the holiday quarter, representing the first time it will pass the $30-billion mark.