Apple to open new store-within-a-store outlets inside Target this year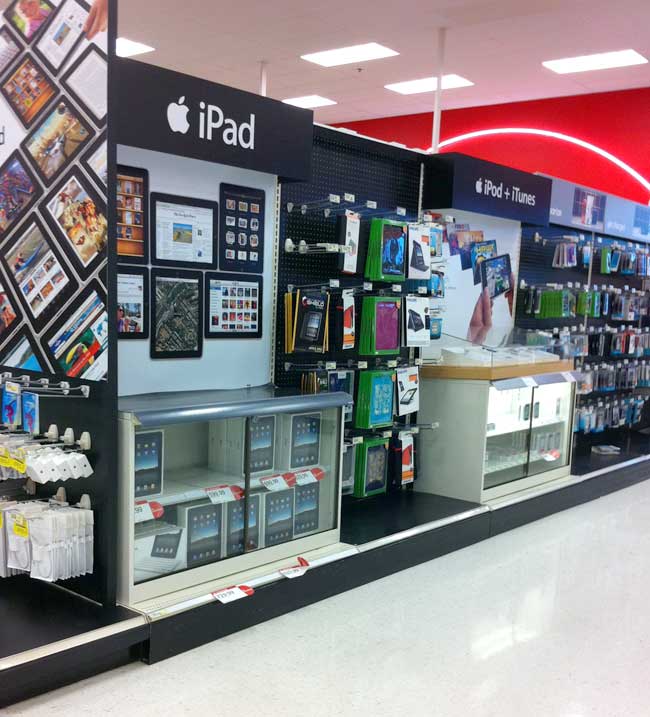 Apple will be opening new store-within-a-store locations in select Target locations later this year, enabling the company to expand its retail reach into smaller metro areas.
According to a source familiar with Apple's plans, the company plans to begin operating Apple-branded areas within 25 larger Target stores in locations which can't support a standalone Apple Store.
The initial opening would be a small start, given that Target, the second-largest discount retail chain in the US, operates 1752 stores in the US. Apple has opened 359 of its own retail stores globally, 245 of which are in the US.
Apple currently also operates a "store within a store" at over 600 Best Buy locations with "Apple Shops," some of which feature staffing by Apple Solution Consultants. Best Buy has over 1,000 total stores in the US.
Previous retail partnerships Apple once had with Sears, Circuit City, Computer City and Office Max were terminated in a decade ago when Apple focused its efforts on CompUSA and its own new retail stores. CompUSA has since gone out of business, and Best Buy was brought back as a "store within a store" retail partner mid-decade.
Targeting iPods and iOS devices
In October 2002, Apple began selling its iPod at all Target stores.
Tim Cook, then Apple's executive vice president of Worldwide Sales and Operations, said in a statement at the time, "We're thrilled that Target will significantly expand the availability of Apple's award-winning iPod to even more customers. Apple has placed an operable iPod on display in each of Target's 1,148 stores, so every Target customer can use and listen to an iPod before they buy."
Target then became the first retailer outside of Apple and Best Buy to begin selling the iPad in October of 2010.
A month later, it announced that it would begin selling Apple's iPhone 3GS and iPhone 4 in just over half of its stores, about 850 locations equipped with Target Mobile sales centers.
Target has adorned its electronics sections with official Apple signage | Source: ifoAppleStore
With the move to opening full Apple mini-stores in new Target locations, the retailer could move beyond iOS devices to sell Apple's full product range, including Macs and AirPort wireless routers.