CES: Corning Gorilla Glass 2 is 0.8mm thick, withstands 121 pounds of pressure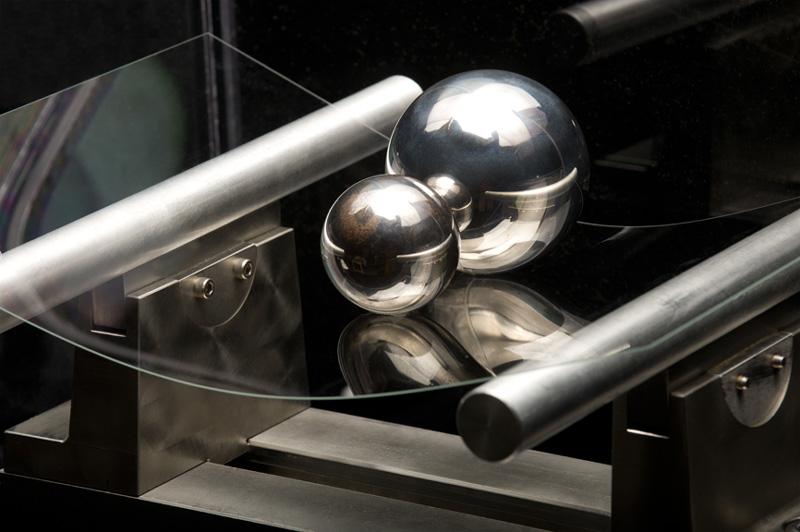 Corning's new Gorilla Glass 2 will allow smartphone makers to produce glass panels that are up to 20 percent thinner while maintaining the same levels of strength and durability.
The new Gorilla Glass was unveiled this week in Las Vegas, Nev., at the Consumer Electronics Show. While the original Gorilla Glass was about 1 millimeter thick, the new material is 20 percent thinner at just 0.8mm.
Corning said Gorilla Glass 2 will enable device makers to build thinner and sleeker devices with brighter images and greater touch sensitivity. Gorilla Glass is widely believed to be used in Apple's iPhone and iPad, though the company has not revealed its suppliers for recent products like the iPhone 4S and iPad 2.
"Corning Gorilla Glass has enjoyed tremendous market adoption in the high-growth mobile handset and computing device market, providing a replacement for plastic and legacy soda-lime glass as a protective cover and elegant design solution," said James R. Steiner, senior vice president and general manager, Corning Specialty Materials.
"We knew Corning Gorilla Glass could get even better. So, in response to our customers' drive toward thinner form factors, we designed this new glass to enable meaningful reduction in thickness without sacrificing the outstanding glass performance for which Gorilla Glass has become highly recognized. This glass, along with Windows operating system innovations from Microsoft, will help deliver exceptional beauty, performance, and toughness for new Windows PCs. You will see this early this year with Windows-based PCs which we expect to be the first in-market laptops designed to leverage the performance of our new second-generation glass."
Product qualification and design implementation for Corning Gorilla Glass 2 is said to be underway with Corning's customers. Devices featuring Gorilla Glass 2 will reportedly be unveiled over the coming months. According to Gizmodo, while the new glass is just 0.8mm, it can withstand 121 pounds of pressure without cracking.
Corning's special glass is 20 times stiffer and 30 times harder than plastic, thanks to a chemically strengthened alkali-aluminosilicate material. It is the most widely used cover glass, featured in more than 30 major brands and 575 different product models, with more than 500 million units sold worldwide.
Gorilla Glass sales are expected to reach more than $700 million in 2011. That's more than triple what Corning sold in 2010.
"We're very excited about the introduction of Corning's thin, high-performing Gorilla Glass 2," said Nick Parker, vice president, Worldwide OEM Marketing, Microsoft. "As Windows continues to bring new experiences to customers on new devices, we look to Corning to bring innovative, durable glass solutions that enable brighter images and greater touch sensitivity."