iBooks 2 still contains 2x image files hinting at high-resolution iPad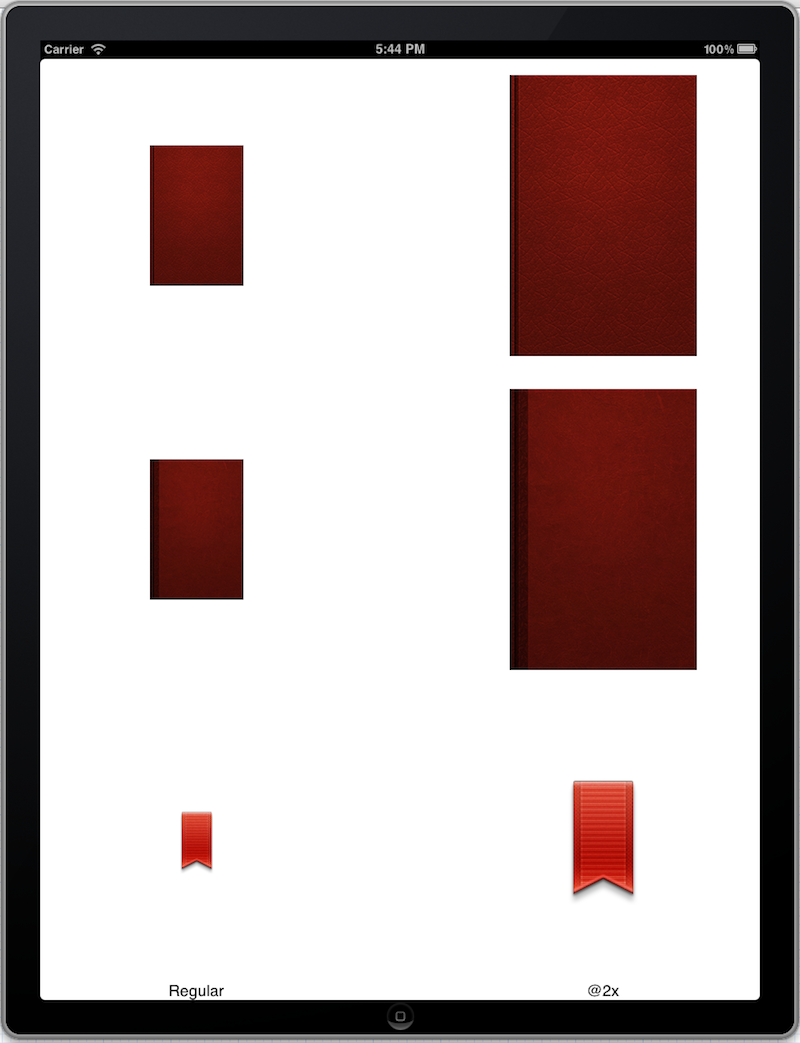 The continued presence of iPad-specific double-resolution images within Apple's newly updated iBooks 2 app has set off another round of speculation that the company will soon release an iPad with an improved display that approaches Retina Display-like quality.
A person familiar with the matter has indicated to AppleInsider that iBooks 2, which Apple announced and released on Thursday, contains a third image with an @2x equivalent for the iPad.
Higher-quality iPad images were first discovered in the iBooks app alongside @2x images for the iPhone last January. The discovery of the images was taken as evidence that Apple was planning for its iPad the same resolution jump that it did with the iPhone. Apple released the iPhone 4 with a "Retina Display" that featured twice the resolution and four times the pixels of its predecessor, the iPhone 3GS.
High-resolution images also appeared in an iOS 5 beta last summer. The alleged files had a resolution of 2048x1536 and were found inside the Twitter framework.
A double-resolution iPad would feature a pixel density of 264 ppi. That would fall short of the 300 ppi "sweet spot" that Apple referred to for its "Retina" calculations and the 326 ppi of the iPhone 4, though it would, of course, represent a significant improvement over the current model. By comparison, the iPad and iPad 2 share a resolution of 1024x768 and a pixel density of 132 ppi.
Side-by-side comparison of regular and @2x images in sample iPad app.
Numerous reports have suggested that the Cupertino, Calif., company is due to release a high-definition iPad this spring, though there has been some disagreement on whether it would arrive as a high-end model. Most recently, Bloomberg claimed that the third-generation tablet has entered mass production ahead of a March launch and will feature a double-resolution display, 4G LTE and a quad-core processor.
According to one rumor, suppliers will ship this quarter six to seven million of the high-resolution LCD panels bound for the iPad. Sharp, LG and Samsung have all been named as suppliers of the upgraded panels by various sources, though one recent report said it had confirmed that Sharp had failed in its initial supply.
iBooks 2 was unveiled as part of Apple's education event in New York City on Thursday. The company also announced several other education and ebook initiatives, including a new iTunes U app, partnerships with textbook publishers and iBooks Author, a Mac OS X application for designing digital textbooks for the iBookstore.