Rumor: Sharp's IGZO display didn't make the cut for Apple's third-gen iPad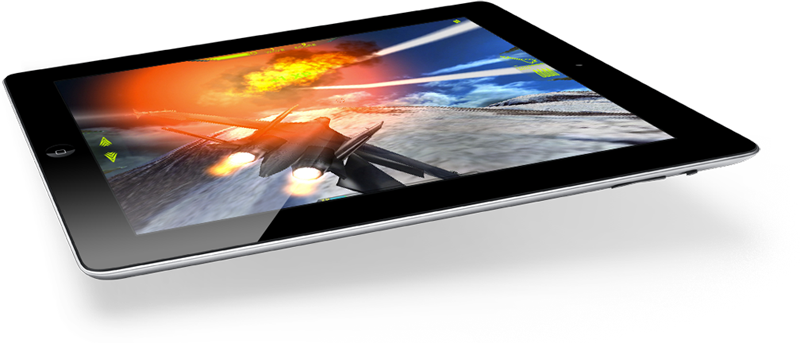 AppleInsider may earn an affiliate commission on purchases made through links on our site.
A new report claims Sharp will not be supplying display panels for Apple's third-generation iPad, suggesting its touted IGZO technology will not appear in this generation of devices.
Instead, displays for the iPad 3 will be provided exclusively by Samsung and LG, KoreaIT News said it has "confirmed" in a report published this week. It added that while Sharp was in fact developing display panels for a so-called "iPad 3," the company "failed in initial supply."
Mass production of third-generation iPad panels reportedly began in late 2011. That production is said to have begun with Samsung, while LG picked up full capacity at the beginning of 2012.
The report reiterated rumors that the next iPad will feature a XQGA high-resolution 2,048-by-1,536-pixel display. Production of the new iPad will occur at Foxconn and, as with last year, the new model will go on sale soon after it is announced.
Sharp has been working on its own oxide material for LCD displays made of indium, gallium and zinc, known as IGZO. Recent reports claimed that Apple planned to switch to Sharp's IGZO displays for its next iPad.
Adopting IGZO technology could allow Apple to make the iPad even thinner while still sporting a 330 dots-per-inch screen resolution. Non-IGZO displays may require dual-LED light bars to illuminate a "Retina Display," which could add thickness to the touchscreen tablet.
The latest news out of Korea claims that Sharp's oxide semiconductor TFT panels "failed to pass Apple's approval process for mass production." With Samsung and LG as its primary suppliers, Apple reportedly plans to purchase more than 65 million LCD panels for the third-generation iPad this year.
Apple is expected to unveil its third-generation iPad in March, matching the timeframe with which the iPad 2 was unveiled in 2011. Apple will hold an event next week to make an education announcement, but numerous reports have indicated that no new hardware will be unveiled at the New York City media briefing.