Rumored March launch of high-res 'iPad 3' portrayed as 'completely accurate'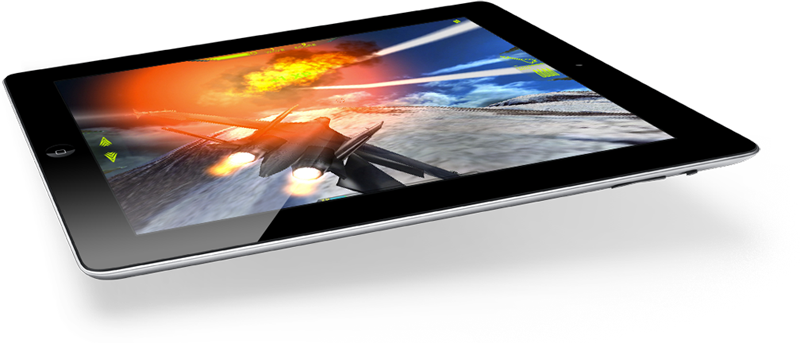 AppleInsider is supported by its audience and may earn commission as an Amazon Associate and affiliate partner on qualifying purchases. These affiliate partnerships do not influence our editorial content.
Rumors of a March launch for Apple's third-generation iPad with a high-resolution Retina Display have been deemed "completely accurate," though a claim that Apple will launch an "iPad 4" this October was written off as "completely made-up nonsense."
John Gruber of Daring Fireball issued a response on Friday to a new report from DigiTimes that gained attention earlier in the day. That report from the Taiwan-based publication said that Apple will ship a third-generation iPad in March with a high-definition display.
"Wait a minute. What's going on here?" Gruber responded sarcastically. "A DigiTimes report about Apple and the iPad that's completely accurate? No completely made-up nonsense? Is something wrong with me?"
He then went on to quote the portion of the article that said an "iPad 4" with "killer applications" will arrive in October. To that he responded, "OK, phew, what a relief."
Though the post was tongue-in-cheek, Gruber seemingly does use it to confirm a March launch of the next iPad, consistent with the timeframe of the the iPad 2 launch in 2011. He has also said on previous occasions that he believes the next iPad will sport a high-resolution Retina Display. Gruber is well-connected and has a reliable track record on Apple predictions.
Separately, Gruber took a few guesses at what Apple might do in 2012 for Macworld. There he suggested that Apple's Retina Display branding would only apply to new high-end models.
"I think Apple will continue selling the existing iPad 2 alongside the new ones, or introduce a new lower-end model that still sports today's 1024-by 768-pixel screen, simply because I think the retina-display iPad will be a bit expensive," he said. "I think the new iPad models will use the same screen size as today's — no 7-inch model."
As for the next iPhone, Gruber believes it will be a completely redesigned model that will arrive in late 2012, like the iPhone 4S. He doesn't expect that the new iPhone will have a larger display, but he does see Apple including an even better camera than is in the iPhone 4S.