Apple leaning toward dual-LED light bars for iPad 3's Retina Display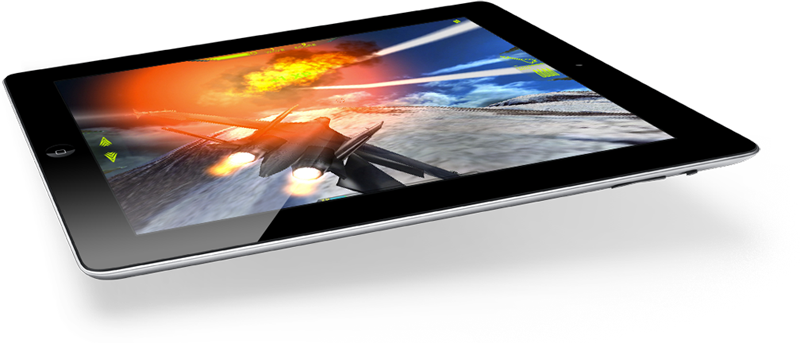 With Apple's next-generation iPad expected to adopt much higher resolution displays, the electronics maker and its component suppliers are reportedly challenged with designing new backlight solutions capable of maintaining the tablet's existing level of brightness with the higher density panels.
Citing sources within Apple's Taiwanese supply chain, DigiTimes claims that the single LED back-light bar designed for the iPad 2's 1024 x 768 resolution display is insufficient for maintaining and strengthening the brightness of the iPad 3's planned upgraded to a double pixel density "Retina Display" long rumored to be in the ballpark of 2048 by 1536 pixels.
As such, LED back-light unit (BLU) vendors have reportedly pitched two alternative solutions to the Cupertino-based company, including a new design that maintains a single-bar form factor but with two LED chips nestled inside.
Apple, however, is said to be leading towards a second option that proposes using dual-LED light bars inside the iPad 3 — one on the left and one on the right — now that the BLU makers have reportedly conquered initial design glitches that created heat dissipation and battery consumption problems earlier in their development.
Difficulty with the higher resolution displays and new LED backlight design is already reported to have "affected the launch schedule" of the iPad 3. Still, necessary components for the tablet's production have been arriving at Apple's overseas manufacturing facilities since the end of October, as Apple reportedly aspires to pre-construct roughly 2 million of the new tablets by the end of December in anticipation of a launch in March of 2012.
In addition to the higher resolution displays, the next iPad is also rumored to adopt a quad-core A6 processor based on either Samsung's or TSMC's 28-nanometer processing technology. Other rumored enhancements include a redesigned, smaller dock connector that will allow Apple to continue to shave down the tablet's thickness, and a thinner, lighter battery pack meeting CTIA IEE 1625 standard for better quality and safety reliability that will reportedly offer a longer service life than the battery found in the iPad 2.
If sources within Apple's supply chain are to be believed, the company as of last week had still yet to sign off on a finalized design for the new tablet that will ultimately be sent to mass production. Instead, it's reportedly been developing two next-generation designs — code-named "J1" and "J2" — that each sport slightly different sizes, specifications and technologies.
According to one report, the J2 project is a more ambitious upgraded to the iPad 2 than the J1 project and Apple is "likely to make the final decision" on which model to mass produce based on "its needs" and intelligence on what rival tablet makers will be capable of producing come early next year.