RIM co-founders step down as chairmen, CEOs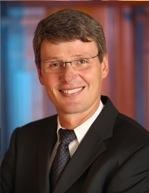 AppleInsider may earn an affiliate commission on purchases made through links on our site.
Research in Motion co-founders Mike Lazaridis and Jim Balsillie have resigned from their posts as co-chairmen of the board and co-Chief Executive Officers and are to be replaced by former Chief Operating Officer Thorsten Heins as CEO and Barbara Stymiest as independent chair.
The Waterloo, Ont., smartphone maker made the announcement on Sunday, noting that the shuffle is effective immediately.
Lazaridis will transition to a Vice Chair role on the board, as well as Chair of its new Innovation Committee. Balsillie will remain a member of the board,
"There comes a time in the growth of every successful company when the founders recognize the need to pass the baton to new leadership. Jim and I went to the Board and told them that we thought that time was now," Lazaridis said.
"With BlackBerry 7 now out, PlayBook 2.0 shipping in February and BlackBerry 10 expected to ship later this year, the company is entering a new phase, and we felt it was time for a new leader to take it through that phase and beyond. Jim, the Board and I all agreed that leader should be Thorsten Heins."
Balsillie also publicly stated that it is the "right time to pass the baton," expressing "complete confidence" in the new management team. "I remain a significant shareholder and a Director and, of course, they will have my full support," he said.
Heins is a relative newcomer to RIM, as he joined the company as Senior Vice President of Hardware Engineering in December 2007. He became COO for Product and Sales in August 2011. Prior to joining RIM, he worked at Siemens and has built up 27 years of experience in "wireless networks and consumer electronics devices," according to a brief bio provided by the company.
His promotion has come as a surprise to some pundits. The Wall Street Journal characterized him as a "little-known company insider."
Stymiest, the new chairwoman, is also fairly new to the board of the BlackBerry maker, having joined in March 2007. She currently serves as an executive at the Royal Bank of Canada. Earlier this month, reports emerged that she was "a lock" for the position.
The corporate shake-up comes as investors had become vocal in calling for a change in leadership. Last June, the company organized a committee to investigate its organizational structure after an activist shareholder questioned the need for co-CEOs.
RIM has struggled in recent years to answer the threat posed by Apple's iPhone and the Google Android mobile OS. The company laid off more than 10 percent of its workforce, or 2,000 employees, last year in an effort to cut costs.
The BlackBerry Playbook, meant to be RIM's response to the iPad, ended up being a substantial failure, costing the company $485 million due to unsold inventory. Analysts were also troubled by delays in the new BlackBerry 10 OS that will allow Apple and Google to widen their lead on RIM.
However, some analysts viewed RIM's co-founders as the biggest issue the company was facing. Lazaridis and Balsillie have come to be viewed as out of touch with the market and unable to take the company in a new direction.
"There's a bigger problem than the market share erosion and product delays," one analyst told the publication off the record early this month. "It's Mike and Jim."
Though it's too early to tell, Heins does not appear as yet to have plans to drastically change RIM's strategy. In Sunday's press release, he affirmed Lazaridis and Balsillie's decision to purchase QNX a year and a half ago.
"We are more confident than ever that was the right path. It is Mike and Jim's continued unwillingness to sacrifice long-term value for short-term gain which has made RIM the great company that it is today. I share that philosophy and am very excited about the company's future," he said.
He did admit that the company had faced some "inevitable growing pains" and asserted his belief that RIM is stronger as a result.
"Going forward, we will continue to focus both on short-term and long-term growth, strategic planning, a customer- and market-based product approach, and flawless execution," he said, adding that RIM is in the process of recruiting a new Chief Marketing Officer.