64GB iPhone 4S takes 21% of sales, 36% of iPhone buyers come from another platform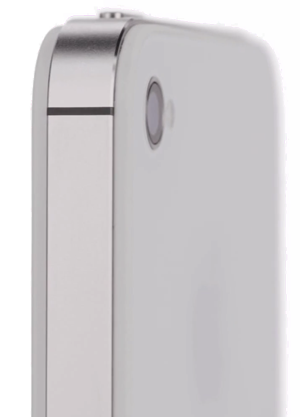 AppleInsider may earn an affiliate commission on purchases made through links on our site.
A new survey of recent iPhone customers found that 21 percent of iPhone 4S buyers chose Apple's highest capacity 64-gigabyte model, while 36 percent of users migrated from another platform like Android, BlackBerry or Palm.
Consumer Intelligence Research Partners released a report on Monday, revealing new details about users who bought an iPhone following the launch of the new iPhone 4S last October. Among those surveyed, 21 percent of iPhone 4S buyers opted for the high-end 64GB model, Apple's highest-ever capacity for a smartphone model.
The latest figures are slightly higher than a different poll conducted by investment firm Piper Jaffray last October on the first day of iPhone 4S availability. That poll of customers waiting in line found that 19 percent chose the 64GB model.
CIRP previously found that 18 percent of iPhone buyers at the iPhone 4S launch were switching from other platforms, like Android, BlackBerry or Palm. But that number only grew as 2011 drew to a close, with 36 percent of buyers coming from competing platforms.
The data comes from a survey of customers that purchased an iPhone in October, November and December of 2011. From an initial response of 6,316 subjects, CIRP surveyed 365 qualified people for its analysis.
The survey also found that AT&T, Verizon and Sprint have maintained their market shares consistently among iPhone owners. But the availability of the iPhone has also helped the three largest wireless providers in the U.S. take customers from other carriers that do not over the iPhone, most notably T-Mobile.
CIRP also discovered that online sales of the iPhone decreased as Apple filled preorders and met market demand. While online sales represented 43 percent of Apple's total handset sales during the iPhone 4S launch, that dropped to 33 percent as 2011 drew to a close.
The same research group revealed in a separate study last week that resales of iPhones are good for both Apple and carriers. It found that 49 percent of new iPhone owners sold a previous model from Apple on the secondary market.