Apple now the largest buyer of semiconductors in the world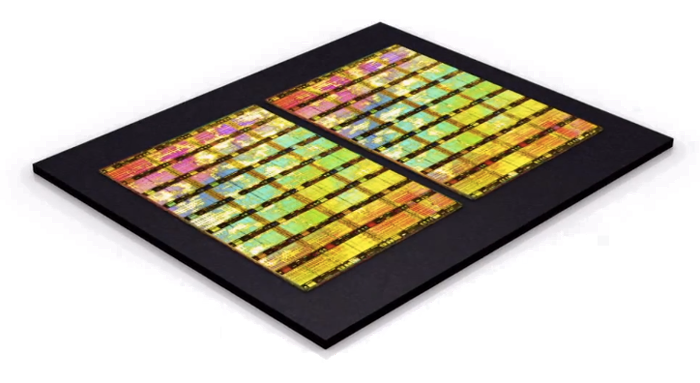 AppleInsider may earn an affiliate commission on purchases made through links on our site.
Apple spent some $17 billion on semiconductors in 2011, making it the largest chip customer in the world, research firm Gartner revealed on Tuesday.
Apple's ascendance to the top came with 34.6 percent growth from 2010, the largest surge of any other company among the top 10. The iPhone maker jumped two spots from third in 2010 to beat out rival Samsung and take the No. 1 position.
Apple's $17.3 billion spent on semiconductors in 2011 gave it a 5.7 percent total share of chip purchasing. Second-place Samsung bought $16.7 billion, good for 5.5 percent, while HP came in third with $16.6 billion and 5.5 percent.
The other major gainer in the top 10 was Lenovo, which saw its semiconductor purchases grow 23.7 percent from 2010 to 2011, propelling the PC maker to No. 8 on the list. The biggest loser was Nokia, which saw its semiconductor spending plummet 20.1 percent, dropping it from fourth to fifth place.
The leading electronics manufacturers accounted for $105.6 billion in semiconductor purchases in 2011. That was a year over year increase of $1.8 billion, or 1.8 percent, from 2010.
"The major growth drivers in 2011 were smartphones, media tablets and solid-state drives (SSDs)," said Masatsune Yamaji, principal research analyst at Gartner. "Those companies that gained share in the smartphone market, such as Apple, Samsung Electronics and HTC, increased their semiconductor demand, while those who lost market share in this segment, such as Nokia and LG Electronics, decreased their semiconductor demand. Media tablets were also a growth driver for the semiconductor market throughout 2011."
Apple's performance in 2011 continued its growth pattern seen over the last five years, since the iPhone was first introduced in 2007. Gartner said Apple grained a much greater share of the smartphone market last year, while the iPad was also very successful, and the MacBook Air also increased the company's semiconductor demand.
"Given the rapidly changing competitive structure of the IT and electronics industry, no semiconductor device vendor can afford just to monitor the requirements of the current market leaders," Yamaji said. "Vendors need to be constantly looking for new market entrants who will, in turn, be tomorrow's market leaders."
Apple's considerable consumption of semiconductors may lead it to build a semiconductor development center in Israel, one rumor from last month claimed. That center could be paired up with Anobit, the Israeli flash memory component maker Apple recently purchased.
Last August, a report from IHS iSuppli said that sales of wireless semiconductors would top PCs in 2011. That means of CPUs, memory and other semiconductors have become greater for connected devices like Apple's iPhone and iPad than for traditional computers.