Massive holiday quarter pushes iPhone sales past Android in US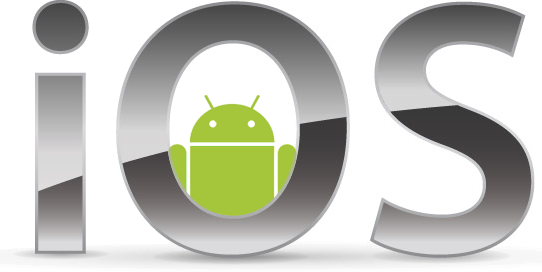 AppleInsider may earn an affiliate commission on purchases made through links on our site.
Apple's share of smartphones sold in the U.S. doubled in the fourth quarter of 2011, pushing iPhone sales just past the myriad of devices that run Google's Android platform.
With just three different iPhone models available for sale, Apple reached a 44.9 percent share of U.S. smartphone sales last quarter, according to research firm Kantar Worldpanel ComTech. That was good enough to just barely edge Google's Android platform, which is available on all major carriers and from a wide number of handset manufacturers.
Apple's 44.9 percent share was twice that of a year prior, according to Reuters. And Apple's gains were Android's losses, as the platform slipped from 50 percent of sales to 44.8 percent.
Kantar covers nine key markets across the globe, and Apple's iPhone grew at a faster rate than Android in all nine countries. Microsoft's Windows Phone platform failed to crack 2 percent of sales in all nine markets, even with the launch of the Nokia Lumia.
The latest mobile market share data comes just as Apple posted a record quarter in which it far exceeded analyst expectations for the iPhone. The company blew away its previous best and sold 37 million iPhones, a number that easily topped the estimated 32 million smartphones rival Samsung sold in the same period.
Apple's feat of edging out Android came with just three models available for sale: the new iPhone 4S, the 2010 iPhone 4, and 2009's iPhone 3GS. In addition, Apple's iPhone lineup is not available on T-Mobile, the fourth-largest carrier in the U.S., and the iPhone 3GS, which is free with a two-year contract, is only available on AT&T.
In contrast, Android smartphones are available on all four major U.S. carriers from a number of manufacturers in a variety of sizes and styles, with different features like high-speed 4G LTE connectivity, large 4-plus-inch screens and physical keyboards.
Commenting on the race between the iPhone and Android, Apple Chief Executive Tim Cook said on Tuesday that while it's a close battle, other competitors like Microsoft cannot be counted out either. He also noted that while the iPhone and Android are neck-and-neck, Apple has a considerable lead in other markets with its iOS mobile operating system, which is found on both the iPad and the iPod touch.
"iOS, you look at phones, tablets, the iPod touch, we've sold over 350 million iOS devices," Cook said. "Over 62 million of those were done in the last quarter alone."