Nokia Ace to receive $100M marketing campaign for US launch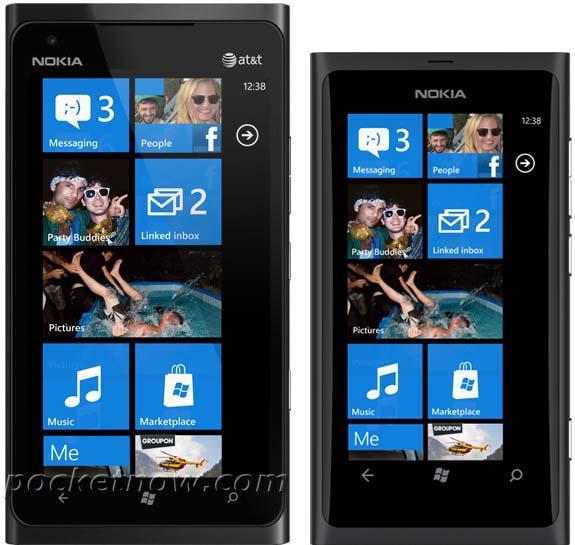 AppleInsider is supported by its audience and may earn commission as an Amazon Associate and affiliate partner on qualifying purchases. These affiliate partnerships do not influence our editorial content.
Nokia's Windows-Phone-based Ace smartphone will benefit from a $100 million marketing push to be shared among Microsoft's partners, with AT&T rumored to have received "hero" status from the software giant in order to promote the device, according to a new report.
Sources have confirmed with BetaNews that the Ace will arrive in late March accompanied by a major marketing push during the second quarter of 2012. The Ace, which will reportedly be known as the Lumia 900 outside of the U.S., will be the new flagship device for Microsoft's Windows Phone platform.
Though insiders pegged the campaign as costing roughly $100 million, they were unable to specify how the funds would be divided among AT&T, Microsoft and Nokia.
"The Ace will launch first on AT&T, where Microsoft has reached an agreement with the carrier to give it "hero" status. This means that AT&T itself will promote the device in its advertising, through its retail channels and direct store associates to push the device within its stores," the report read.
Nokia is set to hold a Windows Phone-related event on Jan. 9 as part of the 2012 Consumer Electronics Show in Las Vegas, Nev. The event is widely believed to feature the unveiling of the Ace.
According to a leak from PocketNow on Tuesday, the Nokia Ace/Lumia 900 will feature a 4.3-inch display, 512MB of RAM, eight-megapixel camera and 4G LTE connectivity.
Mockup of Nokia Ace (left) based on Lumia 800 (right).
The Finnish handset maker revealed its first Windows Phone devices, the Lumia 800 and 710, last October, but held off on releasing the smartphones stateside until early 2012. However, analysts were largely unimpressed by Nokia's offerings, with some even going so far as to drastically lower sales estimates.
Though Nokia insists that the phones saw record preorders, neither Lumia device was able to crack the list of top-selling smartphones in the U.K. in December. By comparison, five versions of Apple's iPhone made the list.
Microsoft was rumored to have budgeted as much as $500 million on marketing for the Windows Phone 7 launch in the fall of 2010. Executives at the Redmond, Wash.,software giant had also indicated that the company, carriers and manufacturing partners would spend "billions" of dollars marketing WP7 devices during the first year.
Last November, the company desperately tried to attract interest in Windows Phone by erecting a 55-foot replica in New York City. The marketing blitz featured live performances and pop-up showrooms to promote the Samsung Focus S, Focus Flash and HTC Radar 4G.
According to one recent analysis by market research firm The NPD Group, Windows Phone's smartphone market share has not topped 2 percent since it launched. Meanwhile, sales of Android and iOS handsets reached a combined 82 percent of the market in the first three quarters of 2011, according to the firm. Nielsen estimated Windows Phone's share of the market for the third quarter of 2011 alone as just 1.2 percent.
Even Microsoft Chief Executive Steve Ballmer has admitted that Windows Phone sales remained "very small" in its first year on the market. Ballmer announced last month that the company was rearranging its management team for the mobile operating system in order to help maximize the platform's potential.