Apple reportedly testing smaller iPad with 8-inch screen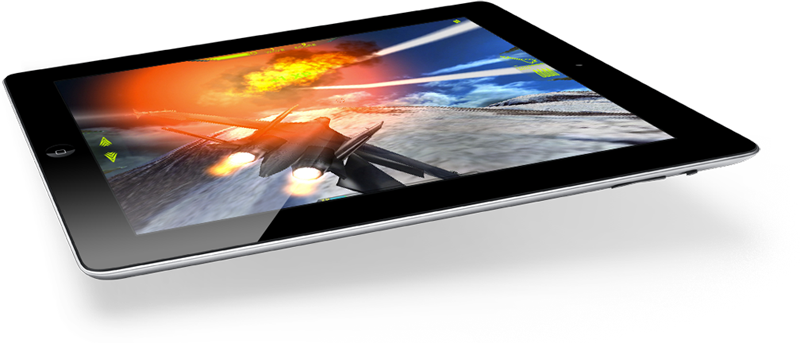 AppleInsider may earn an affiliate commission on purchases made through links on our site.
Apple is said to be working with suppliers to test a new iPad model with a smaller form factor, sporting an 8-inch screen rather than the 9.7-inch size found on current models.
Citing people familiar with the situation, The Wall Street Journal reported on Tuesday that Apple officials have shown some suppliers designs for a device with an 8-inch screen size. It was said that Apple is qualifying potential suppliers to manufacture the device.
"One person said the smaller device will have a similar screen resolution as the iPad 2," authors Lorraine Luk and Jessica E. Vascellaro wrote. "Apple is working with screen makers including Taiwan-based AU Optronics and LG Display Co. of South Korea to supply the test panels, the person said."
The report also came with a caveat, noting that Apple works with suppliers to test new designs regularly, but that such a device may never see the light of day.
While the Journal has a respectable track record with respect to Apple rumors, like most publications it is not spotless. One of the newspaper's biggest misses came before the launch of the first iPad in 2010, when it suggested the then-unnamed tablet could recognize individual users via a forward-facing camera and customize the system's user interface for them. It also claimed that Apple could partner with Microsoft to bring Bing maps to iOS devices.
Tuesday's report comes on the heels of an initial story from the publication, which claims that Apple plans to add 4G long-term evolution high-speed data connectivity to the third-generation iPad. The LTE iPad will reportedly operate on networks from both Verizon and AT&T in the U.S., and it would be the first 4G device from Apple.
Apple is expected to hold a media event on March 7 to announce its third-generation iPad. The new device is expected to sport the same 9.7-inch screen size as the current generation model, but will have a higher-resolution "Retina Display" similar to the pixel density found on the iPhone 4S screen.
Rumors of a so-called "iPad mini" are not new and have persisted for years. But Apple has long downplayed the prospect of such a device, calling the screen size too small to be functional and criticizing competitors who released 7-inch touchscreen tablets.
In October of 2010, late Apple co-founder Steve Jobs slammed rivals who were building 7-inch tablets, saying the screen size was too small for users. He said that manufacturers of those devices would need to ship sandpaper with their 7-inch tablets so users could file down their fingers to the point where they could hit smaller targets on the screen.