Apple brings iPhoto to iPad with multi-touch editing, updates iWork & iLife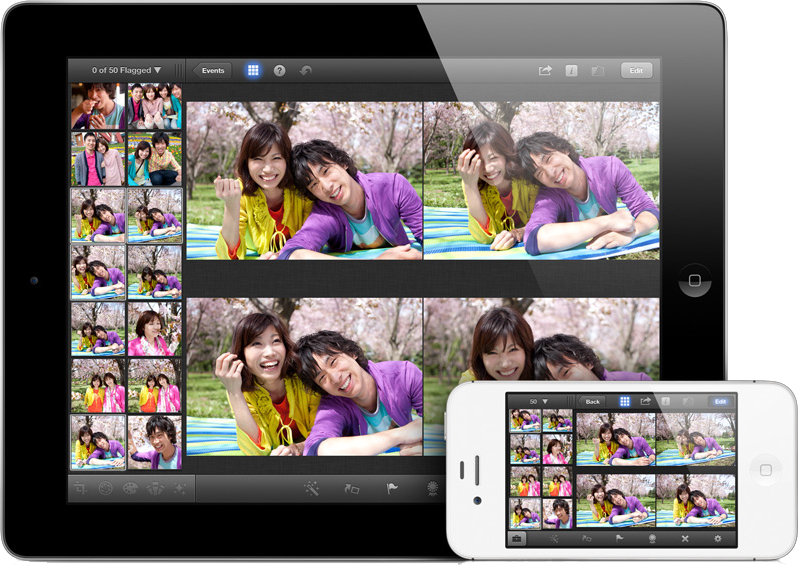 Apple has brought yet another application from its iLife suite to the iPad in the form of iPhoto, allowing users to edit photos with multi-touch gestures and utilize professional-quality effects. It also updated its existing iWork and iLife applications.
Features of iPhoto for iPad highlighted by Apple also include smart browsing, brushes, wireless photo beaming, and photo journals. Randy Ubillos, chief architect of photo and video apps at Apple, called it a "reinvention" of iPhoto. iPhoto for iPad will support up to 19-megapixel photos.
The iWork applications have also been updated to take advantage of the Retina Display. The mobile version of Pages, Numbers and Keynote now get 3D charting and animations and the builds and transition features of their desktop counterparts.
The new apps will be a free update for those who already own Pages, Keynote or Numbers, and are available today in the iOS App Store.
GarageBand has also been updated to add Smart Strings and a note editor. iPads can be connected over iPad or Bluetooth to make music together. Content can be shared and pushed to iCloud.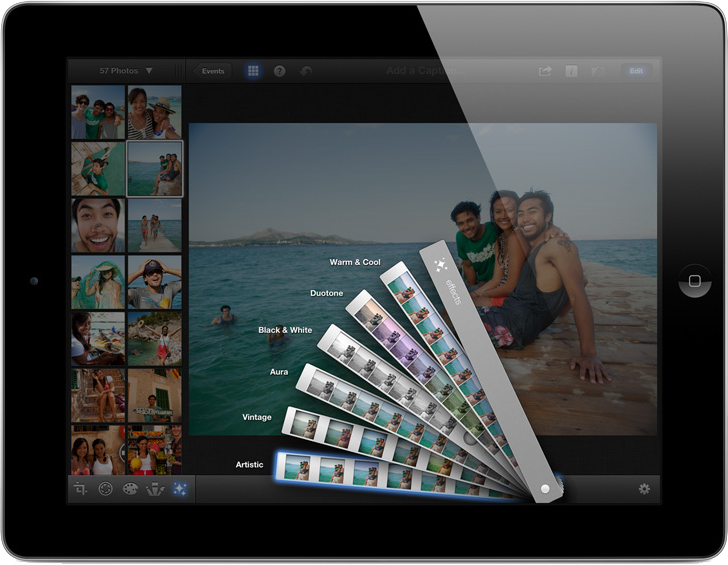 iMovie for iOS has also been updated, adding storyboard features for planning videos (above) and new editing capabilities. It's still $4.99 and a free update for those who already own.