Next-gen iPhone rumored to arrive in fall 2012 with LTE 4G, 3.5-inch screen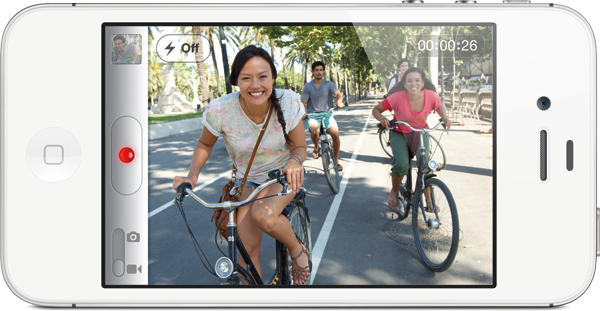 Apple's sixth-generation iPhone will arrive this fall sporting the same size 3.5-inch display and high-speed 4G LTE connectivity, according to a new rumor.
The new iPhone is most likely to show up in October, one year after the launch of the iPhone 4S, iMore reported on Friday. It said the current plan is for the next iPhone to have a 3.5-inch screen, but added it is not "set in stone" to be identical to the existing iPhone screen size.
Friday's rumor contradicts a report from earlier this week in which Reuters suggested Apple will switch to a much larger 4.6-inch Retina display for its next-generation iPhone. However, those claims were largely dismissed by Apple watchers who noted that a dramatic shift in screen size could present complications for developers who write software for the current 3.5-inch Retina display.
The next iPhone is also expected to sport a 4G LTE radio, an unsurprising addition considering Apple just introduced its first 4G LTE wireless device with the new iPad.
The same site claimed in February that Apple is looking to replace the 30-pin dock connector currently found in the iPhone, iPad and iPod lineup. The new port will allegedly be a smaller, space saving successor that is expected to debut on the new iPhone.
Rumors of Apple's next iPhone have picked up steam this week, including a note from investment firm Barclays that revealed Apple is currently reviewing potential components for its future handset. That report indicated Apple's sixth-generation iPhone would utilize Qualcomm's "MDM9615" LTE chip, which supports both voice and data connections over high-speed 4G networks.
The new iPhone is also expected to be a "world" device compatible with a variety of 4G LTE networks, much like the current iPhone 4S. The 4G LTE iPad is different, and comes in two different models to allow compatibility with Verizon and AT&T wireless networks in the U.S.
Barclays also claimed last month that the next iPhone will arrive in September or October of this year, lining up with last year's iPhone 4S launch. The iPhone debut in 2011 was uncharacteristic for Apple, which had previously launched new handsets in June or July.