Apple working on physical game controller for iPads and other iOS devices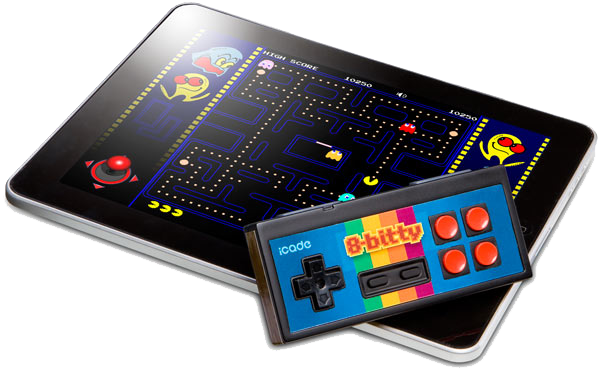 With Google's Android operating system already bundling rudimentary support for external gaming devices, Apple is reportedly working on its own physical controller to similarly enhance gameplay on its iPad and other mobile devices.
In his review of Apple's new iPad and its gaming graphics prowess, AnandTech's Anand Lal Shimpi reports that he has been made aware of "an internal Apple project to bring a physical controller to market," but said his sources were unable to determine whether the company has made a definitive decision to follow through on its efforts.
Regardless, Lal Shimpi believes such devices may soon be a necessary accompaniment for hardcore mobile gamers, especially as smartphones and tablets come close to equalling the performance of existing game consoles.
He adds that the iPad maker may also be feeling some pressure to this end from rival Google, which has baked in basic wired and wireless controller support into its Android operating system since the release of Honeycomb 3.0 roughly one year ago.
Along with their Android counterparts, iOS devices have emerged as a new frontier for game developers, with one research firm indicating that the two platforms saw their combined share of U.S.-based game software revenue rise more than threefold from just 19% in 2009 to an estimated 58% by the end of last year.
Their success has come at the expense of incumbents Nintendo and Sony, who saw their respective share of software sales slip from 70% to 36% and 11% to 6%, respectively, over the same period.
ThinkGeek's $25 iCade 8-Bitty is one example of a third-party iPad gaming controller already on the market.
The situation faced by Nintendo and Sony shows signs of worsening this year, with Sony recently reporting a staggering loss of $1.2 billion for the December quarter shortly after Nintendo reported the first ever operating loss ($575 million) in its corporate history.
Meanwhile, Apple has quietly been assembling an arsenal of seasoned gaming executives to help leverage its momentum in the gaming space as it takes a head-on approach to combating encroachment from Google and others.
Most recently, the company was reported to have lured Robin Burrowes away from heading up Microsoft's overseas XBox Live team. His hiring followed the recruit of Nintendo's public relation's chief Robert Saunders last year, as well as Nick Grange — who also at one point ran public relations for Xbox, as well as for gaming heavyweights Activision and Electronics Arts.