Foxconn recruiter says next-gen iPhone arriving in June - rumor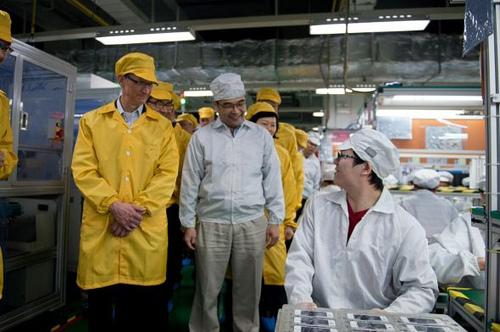 A Japanese-language TV program has recorded a Foxconn recruiter in Taiyuan, China as saying that Apple will release its next-generation iPhone in June.
TV Tokyo's "World Business Satellite" (WBS) show broadcast a report (Google translation) on Monday that included footage of a personnel recruitment office for Apple manufacturing partner Foxconn, as noted by Macotakara.
In one recorded scene, a woman asked a Foxconn recruiter how many people the factory is looking to hire.
"We're looking for 18,000 employees…for the fifth-generation phone," he said.
"Is that because demand is high for the 'iPhone 5?'" she asked.
"That's right. It will come out in June."
Though the iPhone 4S is Apple's actual fifth-generation iPhone, Chinese pundits have continued to refer to the upcoming sixth-generation handset as the "iPhone 5."
According to the report, Foxconn already employs 80,000 workers at its Taiyuan plant. The manufacturer has long been Apple's principal partner for producing the iPhone. Just last week, Apple CEO Tim Cook visited an iPhone production line at a Foxconn factory in Zhengzhou, China.
Foxconn made headlines last week when it announced that it was buying a 10 percent share of Japanese LCD maker Sharp. The deal prompted Monday's report from WBS, as the reporter was investigating struggles within the Japanese LCD panel industry and efforts by Korean and Taiwanese companies gain share as a result.
It should be noted that the June date allegedly provided by a Foxconn recruitment officer remains highly questionable. For instance, it's unclear how a low-level employee within the company would already know Apple's release schedule when the iPhone maker is notorious for its high level of secrecy.
The rumor also conflicts with multiple other reports that have suggested Apple's sixth-generation iPhone will arrive in September or October of this year. One recent unverified report claimed an LTE-capable iPhone is likely to show up in October.