European Commission investigating Motorola for suspected patent abuse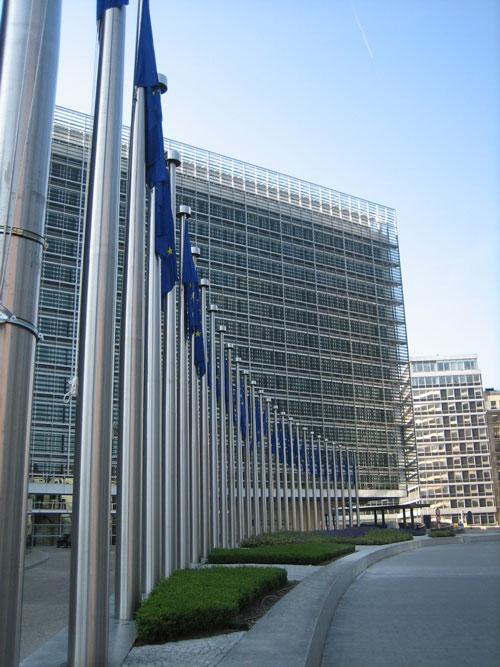 The European Commission announced on Tuesday that it has opened two formal investigations against Motorola Mobility, which were spurred by complaints from Apple and Microsoft.
Both Apple and Microsoft have accused Motorola, with complaints lodged in the European Union, of abusing its standard-essential patents. The complaints were enough to gain the attention of the European Commission, which will now formally investigate Motorola's licensing practices with FRAND patents.
In addition to reviewing potential unfair licensing practices, the commission said it will also investigate whether Motorola, by seeking injunctions against products like Apple's iPhone and iPad, has failed to honor the commitments it has made to standard setting organizations.
"In these commitments, Motorola engaged to license those standard-essential patents on fair, reasonable and non-discriminatory (FRAND) terms," the commission said in a statement. "The Commission will examine whether Motorola's behaviour amounts to an abuse of a dominant market position prohibited by Article 102 on the Treaty of the Functioning EU."
Analyzing the announcement by the commission, patent expert Florian Mueller of FOSS Patents said the investigation is a sign that European Commission Vice President Joaquin Almunia is willing to fight for FRAND licensing harder than any of his predecessors did.
European Commission headquarters in Brussels, via Wikipedia.
"The press release routinely states, to put it differently, MMI (Motorola) is innocent until proven guilty," Mueller added. "But the launch of formal investigations (as opposed to merely preliminary ones) is a key step that follows a reasonably thorough (even though only initial) assessment of the issues."
Signs that the commission was prepared to launch a formal investigation into Motorola first surfaced last week, when Almunia indicated it was part of a broad reaching plan to reduce abuse of standard-essential patents by telecoms. At a lecture in Washington D.C., he said he wanted to "help bring more clarity into this area of competition control."