Apple's next iPhone predicted to have redesigned 'sleek' unibody case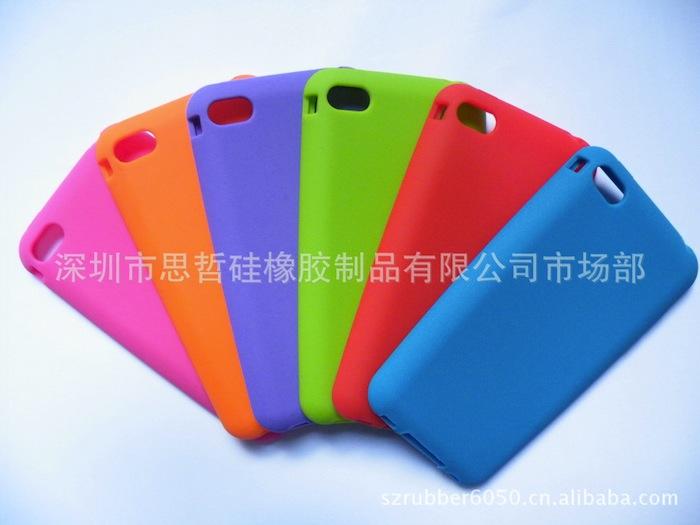 Apple's next iPhone will feature a new design that could employ a single unibody frame reminiscent of the company's MacBook lineup, according to a new report.
Analyst Brian J. White with Topeka Capital Markets issued a note to investors on Monday highlighting details he picked up on a tour of suppliers in China and Taiwan. During his visit, he was given the sense that some suppliers will begin production in June of certain components of Apple's sixth-generation iPhone, setting up for a product launch in the fall.
He believes the next iPhone will have a larger screen, which he sees as being 4 inches. He also expects the device will have high-speed 4G LTE connectivity, just like the new iPad.
"In our view, this will be the most significant iPhone upgrade with a four-inch screen and a new, sleek look that we believe will require a Unibody case," White wrote. "This new, sleek look will be the most important reason that consumers decide to upgrade."
Indications of a new iPhone form factor cropped up last year when some third-party vendors began manufacturing cases for a completely redesigned model. In addition, some rumors claimed the redesigned iPhone would sport an aluminum unibody similar to the rear panel of the iPad.
White believes that Apple's ramp-up to a new iPhone launch in the December quarter of calendar 2012 could be "extraordinary." He sees the launch of the next iPhone "dwarfing previous launches" and pushing AAPL stock closer to Topeka's $1,001 price target.
Topeka made waves last week when it first announced its $1,001 price target on Apple. In addition to the next iPhone, he also sees a full-blown integrated television from Apple helping to push the company's stock price even higher.
White also revealed on Monday that sources he spoke with on his trip to Asia revealed that Apple is still working on a so-called "iPad mini." While the product remains under development, he said the timing of a launch for such a device is "unclear."
Numerous reports have claimed that Apple is toying with the idea of releasing a new 7.85-inch iPad with a screen resolution of 1,024 by 768 pixels. The company has been testing such a device in his labs, and the size and resolution would allow current iPad applications to run without any modifications.
As for the current iPad, White said the new high-resolution Retina display created a bottleneck in Apple's supply chain, though the issue has been largely resolved. He said suppliers indicated that demand for the new iPad, which sold 3 million over its launch weekend, has been "very strong."
Finally, White also said that speculation he heard on his trip has pointed toward a May launch of the new iPad in mainland China. Even though the new iPad is not officially available in mainland China, he said a number of resellers are already selling the device after obtaining it through unofficial channels.