Samsung accuses Apple of violating 8 patents in latest US filing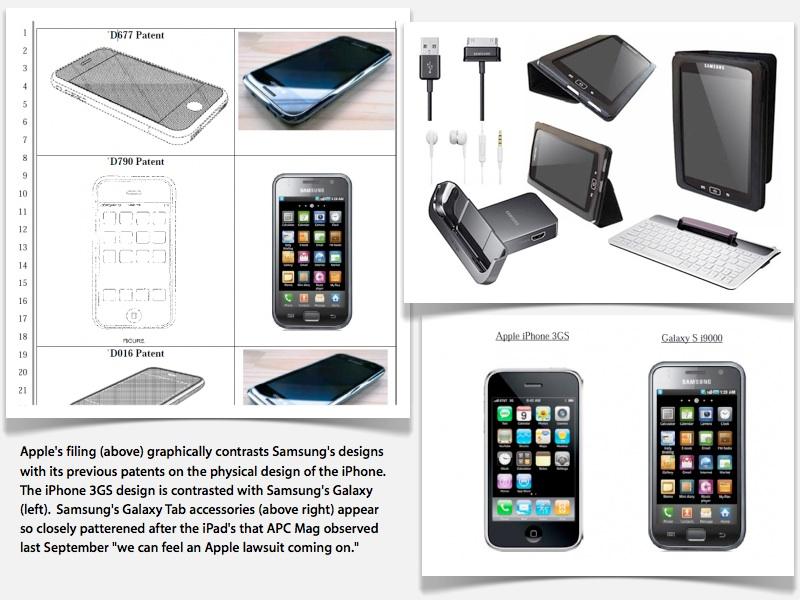 Samsung has filed a counterclaim against Apple in a California lawsuit, accusing the iPhone maker of violating eight patents and further escalating the fight between the two companies.
The accusations by Samsung were officially filed in the Northern District California this week in response to a complaint filed by Apple in February. Apple's original complaint accused Samsung of violating 8 patents, and named 17 specific Samsung products that the company felt were infringing upon its own inventions.
Samsung's apparent strategy is based on the belief that the best defense is a good offense, surmised intellectual property expert Florian Muller at FOSS Patents on Thursday. He did note, however, that none of Samsung's patent infringement claims against Apple thus far have found success in any court in the world.
Two of the patents that Samsung has asserted that Apple is in violation of are FRAND-pledged. Samsung is obligated to license certain essential patents under FRAND terms, meaning fair, reasonable and non-discriminatory.
Mueller suggested it may be a bad idea for Samsung to continue to accuse Apple and others of violating standard-essential patents, as the European Commission is currently investigating Samsung over alleged abuse of FRAND patents against Apple. Mueller went as far as to call Samsung's latest actions "unrepentant."
The full list of patents cited in Samsung's latest filing against Apple are:
"The bottom line: the biggest patent fight ever in the wireless devices industry (litigation in nine countries, plus defensive actions in a tenth) just got bigger," Mueller concluded.
Samsung and Apple currently have more than 30 lawsuits between them in what is a growing legal battle. And yet even as the lawsuits pile up, Samsung still remains a vital partner for Apple in supplying the company with key components.