Samsung is sole supplier of Apple's iPad Retina displays - report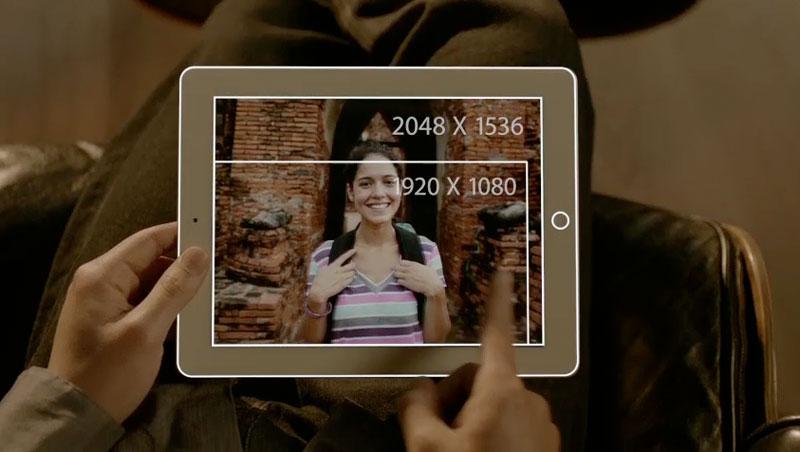 LG and Sharp failed to meet Apple's quality standards, leaving Samsung as the sole supplier of Retina displays for the new iPad, according to a new report.
Citing an analyst at iSuppli, Bloomberg reported on Tuesday that Samsung is the only company building touchscreen high-resolution displays for Apple's third-generation iPad. LG Display and Sharp were said to be in the mix, but didn't live up to Apple's quality requirements.
"The display specifications on the new iPad are very demanding in terms of the very high resolution," iSuppli's Vinita Jakhanwal said. "Achieving this high resolution without compromising on the power consumption and brightness and maintaining Apple's quality standards are supposedly proving to be a challenge for LG Display and Sharp."
Apple's continued reliance on Samsung for components stands in contrast to a legal showdown between the two companies, which both sell smartphones, tablets and computers. The two companies have filed more than 30 lawsuits against one another across the globe, and the legal showdown now spans 10 countries.
As for LG and Sharp, both companies have been linked to Apple before for the supply of iPad displays. Sharp was originally said to be pushing for the third-generation iPad to feature its IGZO technology, but it was said in January that the company's IGZO displays failed to meet Apple's standards.
Last week, the NPD Group's DisplaySearch indicated that all three companies — Samsung, Sharp and LG — were experiencing difficulty in manufacturing Retina displays for Apple's third-generation iPad. However, it did not indicate that Sharp and LG were outright unable to supply any components to Apple.
The new display uses advanced technology such as Super High Aperture pixel design to achieve a pixel density of 264-per-inch. That's a higher resolution display than a 1080p high-definition television.
Even if Samsung is the only provider of iPad Retina displays to Apple, it may not have a significant impact on Apple's ability to manufacture third-generation iPads. A separate report on Tuesday from analyst Peter Misek with Jefferies said concerns that Retina display availability could be constrained for Apple are "overblown.
Misek sees Apple building between 12 million and 15 million iPads in the first quarter of calendar 2012, with production growing to as high as 20 million next quarter.