iPad Retina Display features Super High Aperture pixels, double the LEDs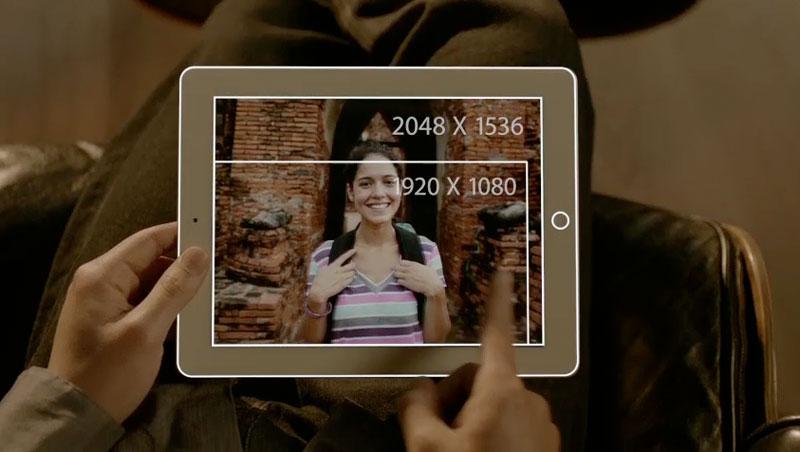 AppleInsider may earn an affiliate commission on purchases made through links on our site.
Packing four times the pixels into the new iPad's Retina Display has proven to be a challenge for Apple's manufacturing partners, who are utilizing advanced technology like Super High Aperture pixel design and packing in double the LEDs for backlighting.
Insight on the new 2,048-by-1,536-pixel screen has been offered by the NPD Group's DisplaySearch. In a post to the firm's official blog, Richard Shim explained that the new iPad's Retina Display has been difficult for suppliers Samsung, Sharp and LG to manufacture.
The three companies are said to be relying on a production process known as "a-Si TFT," which has proven to be particularly difficult, as Apple's Retina Display requirements are reportedly testing the upper limits of the technology. Shim said that the 264 pixels-per-inch crammed into the new iPad's 9.7-inch screen is believed to be the upper limit of pixel density for a-Si TFT.
Sharp was originally said to be pushing for the third-generation iPad to feature its IGZO display technology. But a report arose in January, indicating that Sharp's IGZO displays failed to meet Apple's standards.
Doubling the pixel density in the new iPad has also forced Retina Display manufacturers to double the number of LEDs for backlighting. Shim said the new screens likely include at least 72 LEDs, which could result in a significant increase in power consumption.
"The slightly larger and heavier case as compared to the iPad 2 suggests Apple is using a larger battery in order to accommodate the high resolution display with more LEDs than the previous generation, without decreasing battery life," he said.
In a separate post, Charles Annis of DisplaySearch explained that the new iPad's Retina Display features Super High Aperture pixel designs. This allows Apple to pack more pixels into the same 9.7-inch screen size without causing cross-talk or affecting image quality.
"SHA is a method of increasing aperture ratio by applying approximately a 3 (micrometer) thick photo-definable acrylic resin layer to planarize the device and increase the vertical gap between the ITO pixel electrodes and signal lines," Annis explained.
SHA technology is said to currently be in use in about 25 percent of LCDs, though that number is expected to grow in the future as super-high-resolution displays increase in use.