Apple will invest $250M in new Oregon data center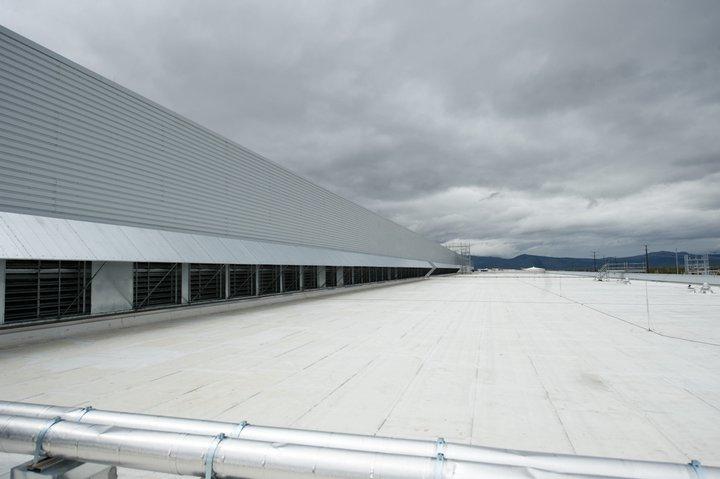 Apple's new green data center in Prineville, Ore., will be a major $250 million investment in 160 acres of land for the company.
The details of Apple's arrangement with the city of Prineville and Cook County were revealed on Friday by The Associated Press. Apple has also pledged to pay the governments $150,000 a year, and will receive a 15-year property tax exemption.
The iCloud operator will also have a minimum of 35 jobs at the center, and the average wage there will be 150 percent of the average wage in Cook County. Details on how the $150,000 annual payments will be split between the city of Prineville and the county are yet to be determined.
Apple confirmed in February that it plans to build the new, environmentally friendly data center in Prineville. The company purchased the 160-acre lot where it will be located for $5.6 million.
The first phase of the project is expected to be a relatively small 10,000 square feet. It will start as eight modular data center units before Apple will build a bigger facility similar to a nearby server farm owned by the social networking site Facebook.
Facebook's data center in Prineville, Oregon | Source: Facebook.
Facebook, in fact, was said to have helped draw Apple's attention to the city in central Oregon. Officials at Facebook provided representatives of Apple with a tour of their facility in 2011.
Apple's new facilities in Oregon are expected to support the company's iCloud service, which launched last year. Currently, most of the iCloud operation is run through Apple's $1 billion server farm in Maiden, N.C.
The company's Internet-based cloud services came under fire this week by environmental advocacy group Greenpeace, which criticized the North Carolina facility for relying on coal-based power. Apple quickly responded and portrayed the report as inaccurate, and stated that renewable energy will provide 50 percent more of the North Carolina facility's needs than Greenpeace projected.