One in four iPad purchases are made by first-time Apple owners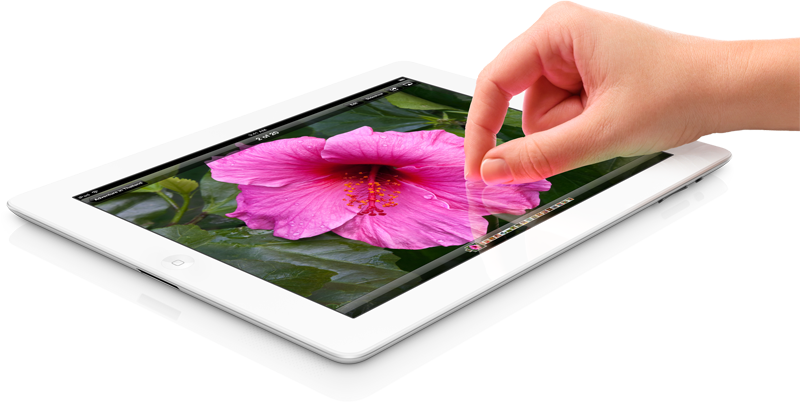 The iPad has been highly successful at drawing new customers to Apple, as a new study has found that about 25 percent of buyers in the U.S. have made the iPad their first-ever Apple product.
The data was released on Thursday by the NPD Group, which found in its "Apple Ecosystem Study" that just 33 percent of U.S. homes own Apple products. But that number is growing well past the 37 million American households Apple devices are currently found in, thanks in large part to the iPad.
"iPad sales are growing much faster than any other Apple product has this soon after launch," said Ben Arnold, director of industry analysis at NPD. "In fact, one-in-five Apple owner households has one— nearly equivalent to the number that own an Apple computer. This demonstrates the appeal of both the new form factor and Apple's app ecosystem."
A majority of the U.S. households that do have Apple products — 67 percent — own an iPod, and 82 percent of iPod owners polled said the media player was their first Apple product. But as the popularity of the iPod has declined, Apple's new "halo effect," driving sales of other devices in its ecosystem, is being led by the iPad and iPhone.
"While over 70 percent of long-standing Apple owners began their relationship with the brand by way of the iPod, this number declines to just 57 percent among those entering the Apple franchise in the past two years," the NPD Group said. "Newcomers to the brand increasingly turn to the iPhone or iPad as their first Apple device, which combined account for one-third of first-time Apple purchases since 2010.
The average home with Apple products owns 2.4 devices built by the company, but most "Apple households" aren't strictly tied to the Cupertino, Calif., company's products. Six in ten homes with a Mac also own a Windows PC, and nearly 30 percent of so-called Apple "enthusiasts" own a smartphone other than the iPhone.
The numbers also show the growth potential Apple still has in the U.S., as two-thirds of American homes do not own any products by the company, and nearly a third of those in the ecosystem don't own an iPhone.
The data comes from a survey of more than 3,000 consumers conducted by the NPD Group in February. It was balanced to represent U.S. household demographics.
"Apple's OS X, iOS, and App Store are platforms specially tailored for their products," Arnold said. "Should more households become multiple Apple product homes, these platforms will become even more important in the acquisition and sharing of content between devices."