Steve Wozniak interviewed about Apple, Steve Jobs, technology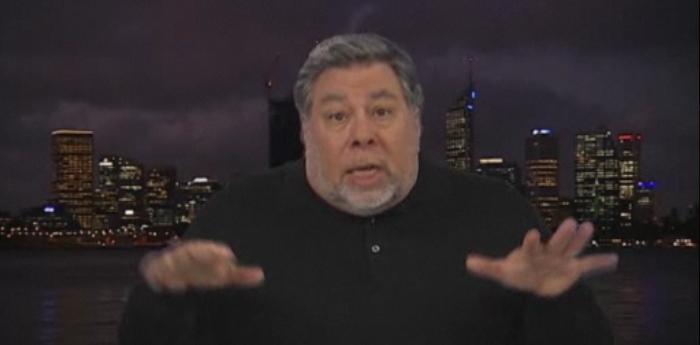 AppleInsider may earn an affiliate commission on purchases made through links on our site.
In a brief interview with an Australian news station on Thursday, Apple co-founder Steve "Woz" Wozniak spoke of his time at Apple, shared his thoughts on Steve Jobs and waxed philosophical about the digital age.
Besides basic background bio questions, the ABC (Australian Broadcasting Corporation) feature interview (via MacDailyNews) asked Wozniak about the future of computers and the legacy late Apple co-founder Steve Jobs left behind.
Wozniak described the co-founding of Apple as a natural progression of circumstances, saying that he would come up with new inventions and hardware while working at Hewlett-Packard while Jobs "would always find a way to turn them into money." The two, along with financial backer Ron Wayne, founded the company to design and create cutting edge computer products.
When asked about his early relationship with Jobs, Wozniak said, "we both grew up in the counter-culture days, we both admired people who thought differently about thingswe were very much alike in that time frame."
"Steve was an incredible leader and a manager, he went through an awful lot of things in life that got him to that point," Wozniak said of Jobs' legacy. "It was upon his return to Apple [that] he now really knew how to run a company and not make mistakeshow to keep track of the operations, and the inventory, and manage every single department there ever was in a company."
The engineering guru also talked about the future of technology and sees intuitive user interaction as the next step in computing.
"These computers are getting more and more human," Wozniak said. "We're now touching it like you touch a human, like you touch a real object on a table to move it with your own hand. We're speaking to our phones and our computers and telling them what to do."
Wozniak elaborated on the natural interface computers are only now slowly adopting. "I don't have to think very hard to think up what I want to tell you" he said to the correspondent. "I speak to you as a human being, I want to speak to my computer as a human being and get answers."
Sharing his thoughts on the a world run by machines Wozniak said, "I'm sort of saying that the virtual world might grow up to do everything for us. I think that's the future for all technology. I really think we lost this 'war to machines' in a sense maybe a couple hundred years ago and it's our job to be good gods."