Adobe launches Creative Cloud, two new iOS apps, Muse HTML5 tool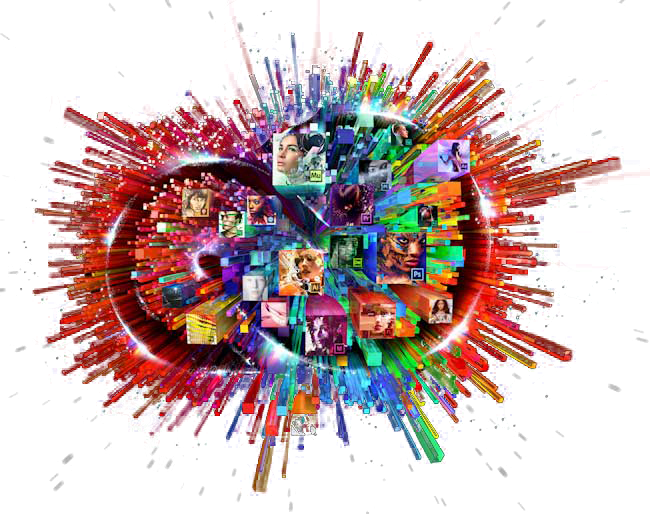 AppleInsider may earn an affiliate commission on purchases made through links on our site.
Adobe on Friday launched Creative Cloud, a service that allows users subscription-based access to the company's media creation and editing tools, as well as two "touch apps" for iOS and the Muse HTML5 web tool.
The release comes less than a week after Adobe rolled out its Creative Suite 6 software lineup which includes new versions of Photoshop, InDesign, lllustrator, Dreamweaver, Premiere Pro, After Effects, Flash Professional and other products.
Officially announced alongside CS6 in April, Creative Cloud is a more affordable alternative to the expensive design, Web, video and digital imaging bundles offered to professionals. With a one-year $49.99 per month contract, customers have access to download and install all CS6 software as well as add-on Touch Apps like Photoshop Touch. Month-to-month subscriptions are also offered at a price of $74.99 per month, while owners of CS3, CS4, CS5 and CS5.5 get an introductory price of $29.99 per month. Education pricing is also available.
"Adobe Creative Cloud members receive full access to the entire portfolio of Creative Suite 6 tools, integration with our touch tools, file storage and sharing services and Web hosting – everything they need to go from idea to finished work, at a breakthrough monthly subscription price," said Senior Vice President of Adobe's Digital Media Business David Wadhwani. "Creative Cloud will allow our product teams to unleash a constant stream of innovation, releasing new features, apps and services as they are developed."
The addition of two Touch Apps, which can be purchased separately for $9.99 each, bring the total of mobile-centric Adobe products to six and include Photoshop Touch, presentation app Debut, website prototyping app Proto, brainstorming app Collage, design app Ideas and color theme app Kuler. Of the six, Adobe Debut and Adobe Kuler are currently Android-Only, though iOS versions are in the pipeline.
Adobe's HTML5 solution, Muse, was also released on Friday after spending nearly 9 months in an open public beta that saw over 700,000 downloads. The new website creation tool allows graphic designers not versed in code writing to build HTML pages using tools similar to those found in Adobe's InDesign print layout software.
While Muse is included in Creative Cloud's entry price, free-standing subscriptions to the website builder can be purchased for $14.99 per month on an annual contract or $24.99 month-to-month. Both versions include a limited amount of site hosting, though Adobe hasn't released specifics regarding bandwidth or site size.