Smaller iPad seen boosting Apple's sales to schools, gamers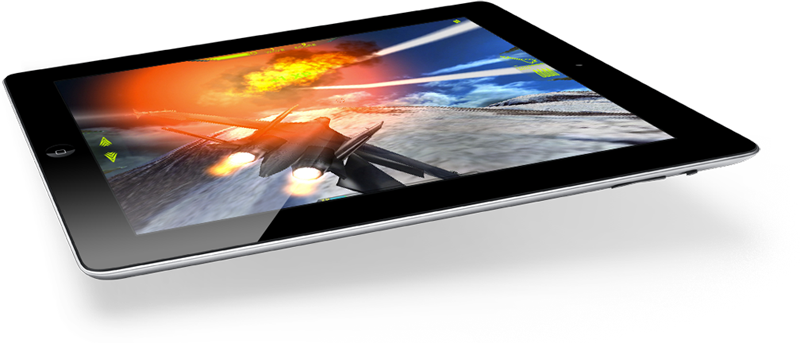 AppleInsider is supported by its audience and may earn commission as an Amazon Associate and affiliate partner on qualifying purchases. These affiliate partnerships do not influence our editorial content.
A smaller, more affordable iPad could increase Apple's tablet sales not only to schools and students, but also to people who play games on mobile devices, a new analysis concludes.
Ben A. Reitzes with Barclays Equity Research said his recent research continues to lead him to believe that Apple is planning to expand the iPad lineup this fall. Various rumors have repeatedly suggested that Apple is exploring a smaller device with a 7.85-inch display that would run at 1,024 by 768 pixels, a resolution identical to the first-generation iPad and iPad 2.
"We do not feel that a smaller, lower priced tablet will dilute the quality of the iPad brand and iOS ecosystem either, despite prior comments by the company," Reitzes wrote in a note to investors on Tuesday.
Instead, he believes that a smaller and less expensive iPad would help Apple promote the use of its touchscreen tablet for education and e-books. A smaller iPad would help expand the tablet market, he said, allowing it to reach as high as 350 million sales in 2015.
In addition, Reitzes also believes that a smaller iPad would increase sales among gamers. He expects that iOS gaming will continue to become a bigger platform for Apple in the future.
The analyst acknowledged that a smaller iPad would cannibalize some sales of the existing 9.7-inch model, but he believes it would be worth it in exchange for increasing Apple's total addressable market, and also fending off lower priced competitors.
Reitzes noted that the price drop of the 16-gigabyte iPad 2 to $399 in March has gone a long way in combating Amazon's $199 Kindle Fire. Earlier this month, IDC revealed that shipments of the Kindle Fire plummeted from a 16.8 percent market share in the fourth quarter of 2011 to just 4 percent in the first quarter of 2012.
But Amazon is also expected to expand the Kindle Fire lineup this year with a new model larger than the current 7-inch variety, which could motivate Apple to expand the iPad lineup accordingly.
Reitzes also said on Tuesday that he expects Apple will make its Mac platform more affordable with a new $800 MacBook Air, $200 less than the current low-end model. Rumors of a $799 MacBook Air were first reported last week.