ARM-based Windows RT seen confusing consumers, benefitting Apple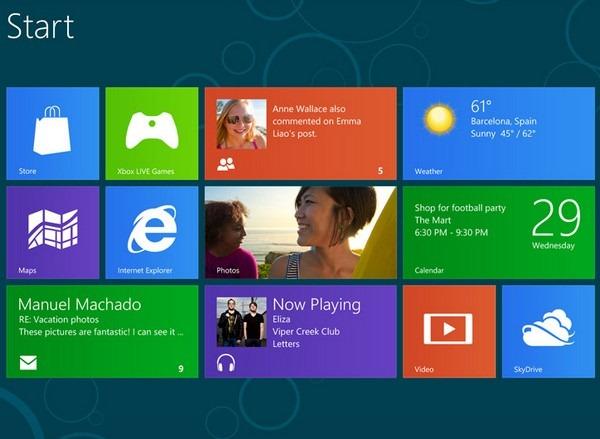 AppleInsider is supported by its audience and may earn commission as an Amazon Associate and affiliate partner on qualifying purchases. These affiliate partnerships do not influence our editorial content.
The launch of ARM-based tablets and computers later this year running Windows RT is expected by one analyst to confuse consumers, potentially pushing even more of them to Apple's tightly integrated ecosystem.
Mark Moskowitz with J.P. Morgan issued a note to investors on Tuesday discussing this year's launch of ARM-capable Windows, branded by Microsoft as Windows RT. He does not see the product, which will run on low-power processors like the ones found in the iPad and iPhone, as being a major catalyst for Microsoft in the near-to-mid-term.
In fact, Moskowitz believes the average consumer could be confused this fall, when Windows 8 will launch. Windows 8 will feature both the Metro interface as well as the traditional Windows desktop layout, while Windows RT will be entirely Metro.
Moskowitz sees a general lack of Windows RT devices, along with multiple Windows 8-based alternatives running on similar devices with traditional PC processors, serving to confuse many consumers at launch.
"We think that the consumer could be confused and distracted by the bevy of PCs, tablets, e-readers, and hybrid devices slated for release later this year," he said. "A combination of varying operating systems and hardware form factors are the key reasons."
This confusion, he said, could end up benefiting Apple, which offers a more integrated solution and streamlined product line that will be less intimidating to consumers.
Windows 8 Consumer Preview. | Source: Microsoft
In all, Moskowitz believes that a total of seven ARM-compatible Windows RT devices will be available at launch this October. He believes the general lack of available devices is being driven by Microsoft, which aims to maintain tight control over the initial release for quality control purposes.
ASUS, Dell, Hewlett-Packard, Lenovo, Nokia, Samsung and Toshiba are all gearing up to launch ARM-based devices for the WIndows RT launch. Moskowitz thinks other major vendors will introduce their own Windows RT devices to the market by early 2013.
Apple is predicted to continue dominating in both the tablet market, with its iPad, and ultraportable space, with the MacBook Air, even in the face of the Windows RT launch this fall. Moskowitz said that Microsoft's ARM-based operating system does not provide enough differentiation to drive consumer demand at launch.
While Apple's iPad is seen dominating the mid to high end of the market, Moskowitz believes Microsoft could eventually find some traction in the low end of the consumer tablet market. He believes that Windows RT on ARM-based hardware will become the combination of choice in the sub-$300 tablet market, beating out low-priced Android-based devices.