Alleged next-gen iPhone part shows aluminum back, smaller dock connector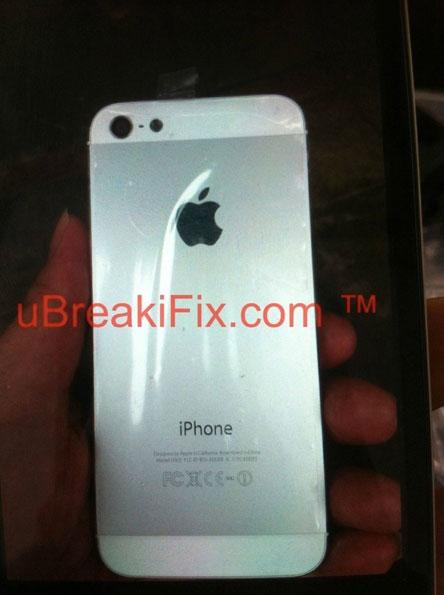 AppleInsider may earn an affiliate commission on purchases made through links on our site.
Pictures claiming to show the back panel of an unreleased iPhone suggest Apple's next-generation handset could feature an aluminum back, a new, smaller dock connector, and a relocated headphone jack.
The images showing a slightly taller iPhone design were provided by repair firm "uBreakiFix" (via Engadget). The images appear to show an iPhone with an aluminum back, featuring ends made of glass at the top and bottom.
The significant redesign also features a much smaller dock connector on the bottom of the device. It also shows a headphone jack that has been relocated to the bottom of the handset.
However, the purported next-generation iPhone component also features a suspicious font used to display the "iPhone" product name on the rear panel, suggesting the component could be an elaborate counterfeit.
The component does align with a number of rumors that have surrounded Apple's anticipated sixth-generation handset. Some reports have claimed that Apple plans to ditch the glass-back design employed on the iPhone 4 and iPhone 4S for a new aluminum back.
A relocation of the headphone jack on the next iPhone could also explain why a previous component showed the headphone component attached to the earpiece and Wi-Fi parts. In the iPhone 4S and iPhone 4, the headphone jack is included with the handset's volume buttons and mute switch on the same component, as all of those features are located in the upper left corner of the device.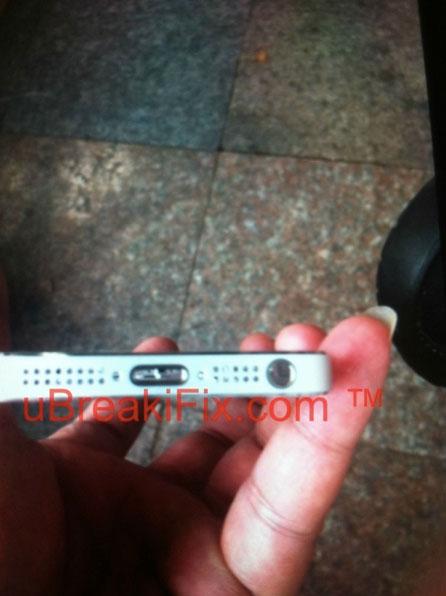 In addition, Apple is also rumored to retire the 30-pin iPod dock connector, which its devices have featured for years, with a new, smaller port that would save space on its devices. The new dock connector is rumored to make its debut on Apple's sixth-generation iPhone, which is expected to launch this fall.
Finally, the next iPhone is also rumored to feature a 4-inch display, slightly larger than the 3.5-inch screen found on all previous iPhone models. The back panel pictured in the latest component appears to show a slightly longer design, which could accommodate a larger screen on the next iPhone.