ETSI chooses Apple's 'nano-SIM' design as new standard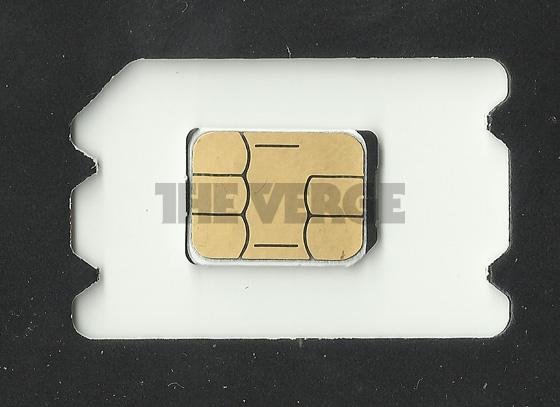 AppleInsider may earn an affiliate commission on purchases made through links on our site.
The European Telecommunications Standards Institute on Friday selected Apple's contested "nano-SIM" design as the official fourth form factor for the SIM card standard.
The decision was made in a meeting held over the last two days in Osaka, Japan, where ETSI's Smart Card Platform Technical Committee agreed to the new form factor. The fourth form factor (4FF) card will be 40 percent smaller than the current smallest SIM card design, just 12.3 millimeters wide, 8.8 millimeters high, and 0.67 millimeters thick.
The new design will offer the same functionality found in all current SIM cards, and can be packaged and distributed in a way that is backwards compatible with existing SIM card designs.
The press release issued by ETSI on Friday did not name Apple as the backer of the chosen standard, but the dimensions listed by the institute match those of Apple's proposal. Nokia and RIM originally pushed SIM cards of different dimensions.
But earlier this month, RIM teamed up with Motorola to propose a new design that slightly tweaked Apple's original proposal by adding a notch on one edge that would secure the card in place when inserted. It's unknown whether the ETSI's chosen design includes RIM and Nokia's compromise notch added to Apple's original design.

Oberthur Technologies' nano-SIM prototype. | Source: The Verge
This week's vote came a few months later than originally planned, as a decision was initially scheduled to take place in late March. However, ETSI postponed that vote as two competing camps led by Apple and Nokia were not able to come to terms on the so-called "nano-SIM" standard.
The nano-SIM battle ratcheted up after Nokia said that month that it would refuse to license its SIM patents if the ETSI chose Apple's design. As many as 50 patent families owned by Nokia could be relevant to Apple's proposed nano-SIM design.
Apple pledged royalty-free licensing of its own, now official nano-SIM design, but Nokia dismissed Apple's offering as "an attempt to devalue the intellectual property of others." Nokia was joined by Motorola Mobility and Research in Motion, who expressed concern that Apple could own the patents related to the nano-SIM design, and also argued that Apple's smaller SIM card could require a special "drawer" to protect the card.
The new nano-SIM standard will replace the MicroSIM card, which was originally pushed by Apple in 2010 with the launch of the iPhone 4. Apple's nano-SIM design is about a third smaller than MicroSIM, allowing smartphone makers to potentially build even smaller devices.
Apple was said to have initially pursued an embedded SIM design that would have allowed users to select a carrier and service plan directly from their iPhone. But those plans were reported to have greatly upset Apple's carrier partners, who felt they would be marginalized by an embedded SIM.
The lack of interest from carriers prompted Apple to abandon those plans, and instead push forward with a design for a much smaller SIM card. While Nokia, RIM and Motorola stood in opposition, most European carriers were in Apple's corner on the ETSI nano-SIM vote.