Purported prototype next-gen iPhone has MicroSIM slot, two cameras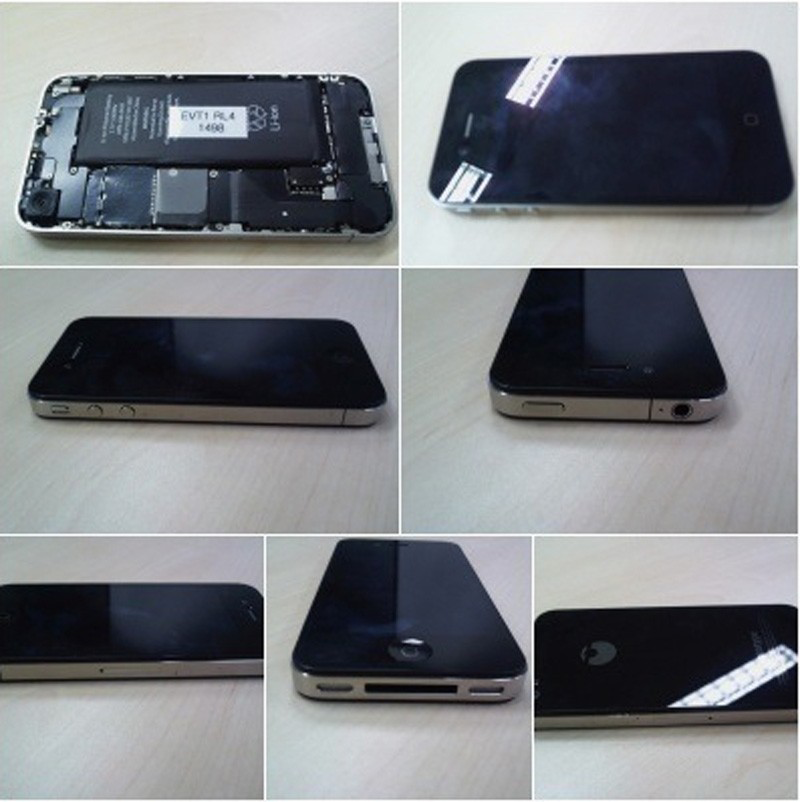 New photos of an alleged fourth-generation iPhone surfaced over the weekend, with a handful of reports claiming the device is indeed a prototype device that somehow slipped away from Apple, sporting dual cameras with flash, a high-resolution screen, and a slot for a MicroSIM card.
Though Engadget showed initial skepticism when it received photos of the device, editor Joshua Topolsky filed another report hours later, claiming "proof" that the photos of the device — allegedly found laying on the floor of a San Jose bar — being an authentic fourth-generation prototype iPhone. That proof is the same information AppleInsider's own sources provided in February: a leaked photo of the iPad before the device was revealed also shows the forthcoming iPhone model inside Apple's top-secret labs.
The discovered device sports a front-facing camera, 80GB of storage, and aluminum sides. Daring Fireball's John Gruber spoke with his own sources who reaffirmed to him that the device is legitimate, and "Apple is very interested in getting it back."
"I am not certain this is the actual production unit Apple intends to ship to consumers," he wrote. "I think it's a testbed frame — thicker, with visible (un-Apple-like) seams, meant to fit into 3GS cases so as to disguise units out in the wild. It's hard to tell from the photos. But I think it is the real deal in terms of the internals and the display being next-gen hardware, and the new glass back."
He also went on to mention a patent AppleInsider covered in 2006 regarding radio-transparent zirconia CE casings. Such casings could allow wireless signals to pass through an enclosure uninhibited and could improve reception on future iPhone models. Gruber theorized that the glass-looking back seen on the iPhone prototype could be a "high-durability" ceramic enclosure, similar to what was mentioned in the patent, as having glass on both sides of the new iPhone would make it very fragile if dropped.
As was previously rumored, the alleged prototype iPhone, reportedly dubbed "iPhone HD," sports a double-resolution 960x640 pixel display. Previous reports suggested the new handset would, like the iPad, include a custom-built processor from Apple.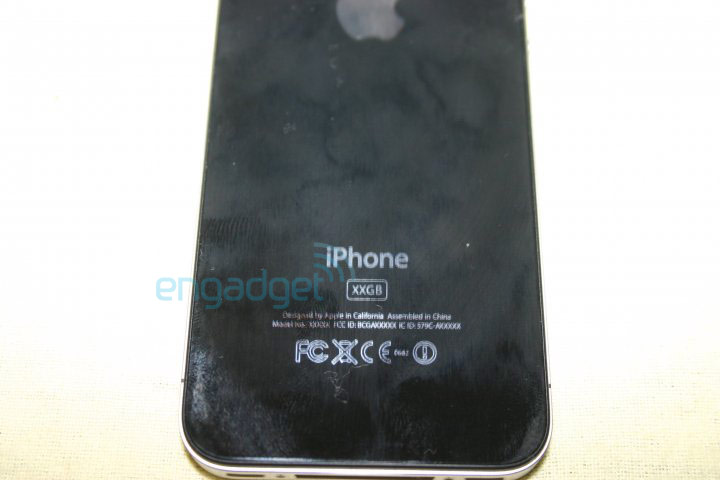 The back of the device has Xs in place of certain numbers, such as the amount of storage and Federal Communications Commission ID number. It was also said to be previously running with a "decidedly new" operating system, though it is no longer booting. The device also has a "button" on its side, which sources told Engadget is for holding a MicroSIM card for connectivity with a GSM network, suggesting it is not the CDMA compatible model The Wall Street Journal previously claimed Apple is working on.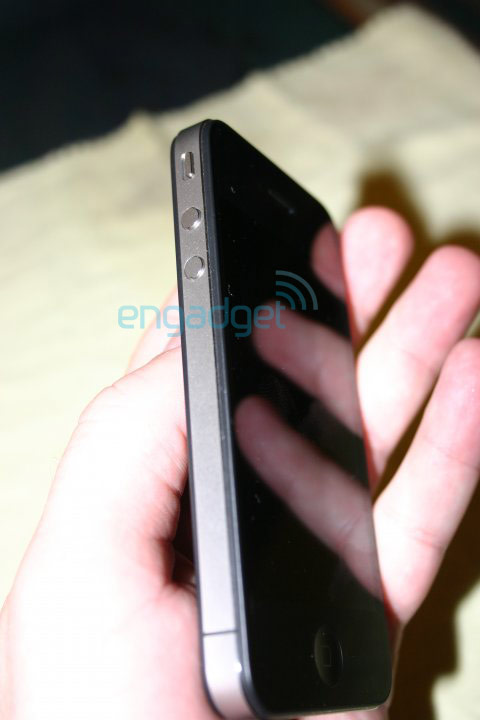 When Apple introduced the developer preview of its forthcoming iPhone OS 4 mobile operating system, users found references to iChat and frameworks containing the strings "front facing" and "back facing," providing even more potential evidence of a new model with video chat. AppleInsider also reported in January that Apple was looking to secure large quantities of LED camera flash components for a forthcoming iPhone, and data discovered in the iPhone OS 4 beta suggests that the next-gen device will indeed have a camera flash.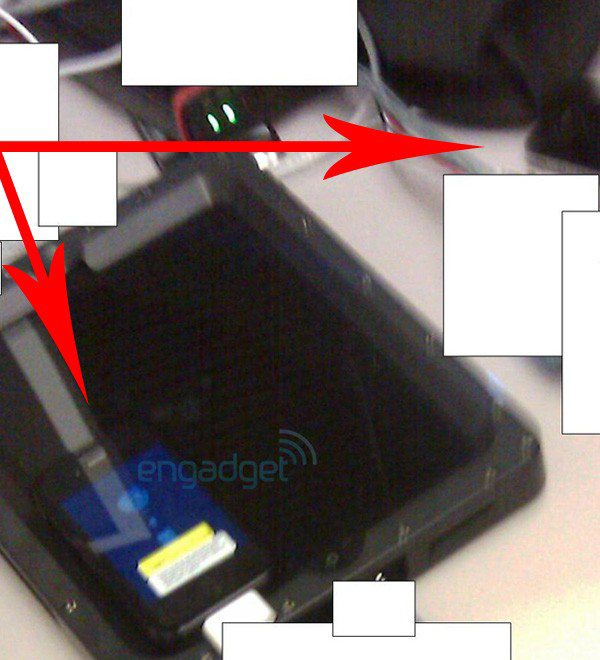 Apple is expected to introduce the fourth-generation iPhone at its annual Worldwide Developers Conference in June. Last week the head of a Canadian wireless carrier said Apple will ship the device that same month, while AT&T employees have been restricted from taking vacations in the same month.