New Ultrabooks still viewed as 'too pricey' next to Apple's MacBook Air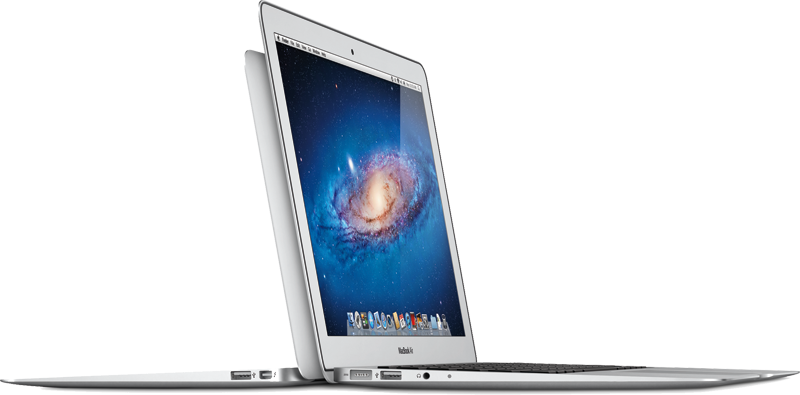 AppleInsider may earn an affiliate commission on purchases made through links on our site.
The latest batch of Windows-based Ultrabook PCs will not undercut Apple's ultraportable MacBook Air enough on price to win away most consumers, according to a new analysis.
Brian J. White of Topeka Capital Markets is at the Computex show in Taipei, Taiwan, this week, where he got a closer look at some of the next-generation lineup of computers based on Intel's thin-and-light Ultrabook specification. He didn't come away impressed.
"Our checks thus far indicate that the price points for the new releases will be well over the $699 price threshold that we deem necessary for this new category to be a big success," White wrote in a note to investors.
Shown off at Computex was a new Gigabyte-branded Ultrabook that has an 11-inch screen and a carbon fiber exterior. It will launch in July for a price point of between $999 and $1,299.
Acer and Asustek also showed off what White said are "attractive" Ultrabook models. Again, though, he believes price will be an issue for those notebooks looking to compete with Apple's MacBook Air.
"In our view, if consumers are not getting a significant discount for a Windows-based Ultrabook, they will simply opt for the best and pay $999 for Apple's... MacBook Air," he said.
Intel's Ultrabook specification was inspired by the success of Apple's MacBook Air, which relies entirely on solid-state storage and lacks an optical drive to offer both a super-thin design and long battery life. Apple is expected to soon update its MacBook Air lineup with Intel's latest-generation ultra-low voltage Ivy Bridge processors.
This week White also attended the Microsoft Forum 2012 keynote address at Computex, which focused on the launch of Windows 8 this October. In that presentation, Microsoft described Windows 8 as a "platform of ecosystems" rather than the "separate ecosystems" that are available under Windows 7.
"The look, feel and functionality of Windows 8 is certainly an upgrade from Windows 7 and should be a successful launch this October," White said. "However, we still believe the Apple digital grid (or ecosystem) remains the most closely integrated and intuitive in the world."
At the start of his trip, White received word from sources in Apple's supply chain that the company is gearing up for an "exciting" month of September. He sees Apple launching both its next-generation iPhone and a smaller, 7.85-inch iPad in that month.
In particular, White believes a so-called "iPad mini," featuring a smaller form factor and lower price, could be a big hit for Apple in the education market, where both institutions and students might be looking for a more portable and affordable iPad.