Tim Cook confirms updated Mac Pro coming in 2013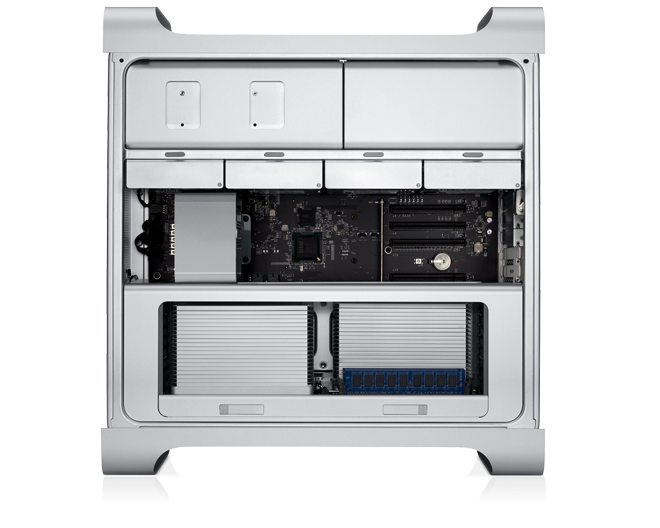 An email from Apple CEO Tim Cook confirms that the company is indeed working on a professional-level Mac to be released sometime in 2013, allaying current Mac Pro owners' fears that the desktop has reached its end of life.
An email Apple confirmed to be from Cook was sent to a Facebook group page dedicated to the Mac Pro on Monday and said that Apple is "working on something really great" for 2013, reports MacWorld.
While Apple revealed a slight performance bump to the Mac Pro at WWDC on Monday, the update wasn't the significant revamp many professional users were hoping for. The tower received a modest speed boost for its 12-core Xeon chips, but it was revealed that Apple is using CPUs based on Intel's two-year-old Westmere-EP architecture and not newer Xeon E5 silicon. After being posted as "New" on the Apple Online Store, the refreshed Mac Pro's label was dropped early Tuesday without comment from the company.
Thanks for your email. Our Pro customers like you are really important to us. Although we didn't have a chance to talk about a new Mac Pro at today's event, don't worry as we're working on something really great for later next year. We also updated the current model today.
We've been continuing to update Final Cut Pro X with revolutionary pro features like industry leading multi-cam support and we just updated Aperture with incredible new image adjustment features.
We also announced a MacBook Pro with a Retina Display that is a great solution for many pros.
Cook's message comes on the heels of comments made by a separate anonymous The New York Times source who claimed much the same on Monday. That report noted Apple was working on new models and new designs that would most likely make their way into stores next year. Interestingly, Apple also confirmed the NYT article on Tuesday to Forbes reporter Connie Guglielmo.
Apple used the WWDC keynote to announce a bevy of new products, including the next generation MacBook Pro with Retina Display, but the products were mainly targeted at consumers.