Apple exec suggests new iMacs may not come till 2013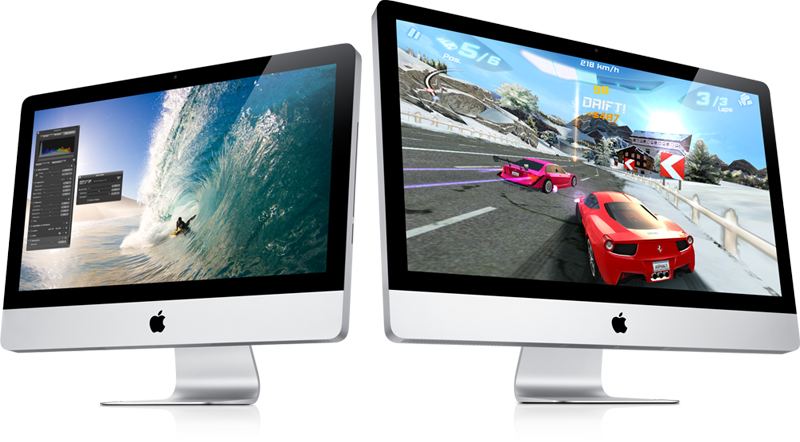 AppleInsider may earn an affiliate commission on purchases made through links on our site.
An Apple executive has reportedly indicated that redesigned iMac and Mac Pro models are in the works and might not arrive until next year.
Apple on Monday showed off new versions of its MacBook line of computers, including updates to the MacBook Air, the MacBook Pro and a new next-generation 15-inch MacBook Pro with a Retina Display, at the Worldwide Developers Conference in San Francisco. Updates to Apple's desktop computers were noticeably absent from the event.
However, The New York Times' David Pogue reported on Monday that an Apple executive had suggested new iMacs and Mac Pros might not arrive until 2013.
"Many Apple observers also wonder if Apple thinks that desktop computers are dead, since not a word was said about the iMac and Mac Pro," he wrote. "An executive did assure me, however, that new models and new designs are under way, probably for release in 2013."
AppleInsider contacted Apple for comment about the alleged remarks, but the company did not immediately respond.
Though the Mac maker did quietly update the Mac Pro on Monday, it did so with a two-year-old processor, rather than the Sandy Bridge Xeon E5 chip that some had been expecting. Blogger and developer Marco Arment called the update "half-assed," noting that Apple appeared to have sent the message that it "doesn't give a sh*t about the Mac Pro."
In the weeks leading up to WWDC, multiple sources had appeared to suggest that Apple would release a redesigned iMac. For instance, Geekbench benchmarks for an unreleased iMac model, known as iMac13,2, were spotted online last month. Apple last updated the iMac in May 2011, adding the Thunderbolt port and a FaceTime HD camera.
As portables have become an increasing part of Apple's Mac sales, many observers have expressed fears that Mac desktops would fall by the wayside. Those concerns have been further exacerbated by the fact that the bulk of Apple's revenue now comes from iOS, especially the iPhone. Apple did hold a "Back to the Mac" event in 2010 to reemphasize its focus on OS X and the Mac, but the event was largely centered around a new MacBook Air that drew inspiration from the iPad and iOS.