New Amazon Kindle Fire will push price of current model to $149 - report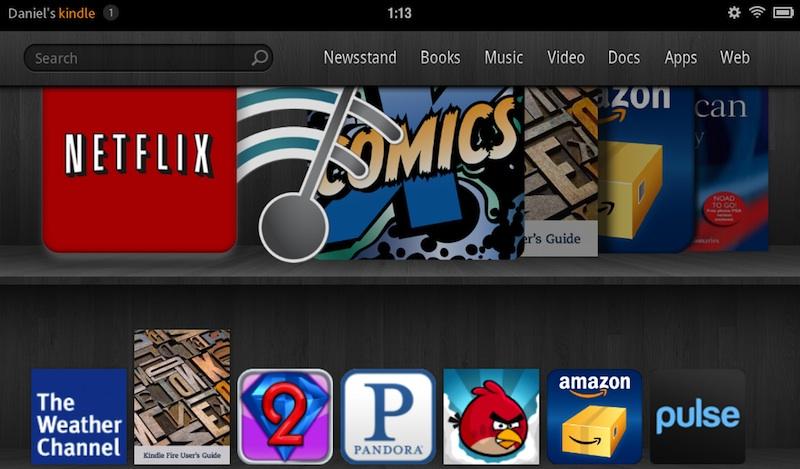 Amazon is expected to release a new 7-inch Kindle Fire with a higher resolution screen for $199, which would push the current model to an even lower price of $149, according to a new report.
Citing sources in the upstream supply chain, DigiTimes reported on Friday that Amazon is "considering launching" a new lineup of Kindle e-book readers and tablets at the start of the third quarter of calendar 2012. Among those products is said to be a new 7-inch Kindle Fire with a screen resolution of 1,280 by 800 pixels, priced at $199.
That could prompt Amazon to sell another 7-inch model with similar specifications to the existing Kindle Fire, including an identical screen resolution of 1,024 by 600, at a price of $149. The new, less expensive Kindle Fire is seen by insiders as an attempt by Amazon to expand its market share.
Amazon was previously said to have been working on larger Kindle Fire models withs screen sizes of 8.9 inches and 10.1 inches that would be launched early this year. But Friday's report indicated those plans have changed, alleging that Amazon has halted development of the 8.9-inch model, while the 10.1-inch variety is said to be scheduled for release in the fourth quarter of 2012 or the first quarter of 2013.
When it debuted late last year, the Kindle Fire got off to a strong start, and became the No. 2 most popular selling tablet, behind only Apple's market dominating iPad. But demand for the Kindle Fire quickly collapsed, as customer satisfaction with Amazon's low-priced device was about half that of Apple's third-generation iPad, according to a survey from ChangeWave research released earlier this month.
Beyond the Kindle Fire, Amazon also reportedly plans to release a new 6-inch e-ink-based Kindle reader with an integrated backlight in the third quarter of 2012 at the earliest. Other e-book readers of other sizes are also said to be in the works for release later this year.