Apple injunction against Motorola phones would be 'catastrophic,' judge says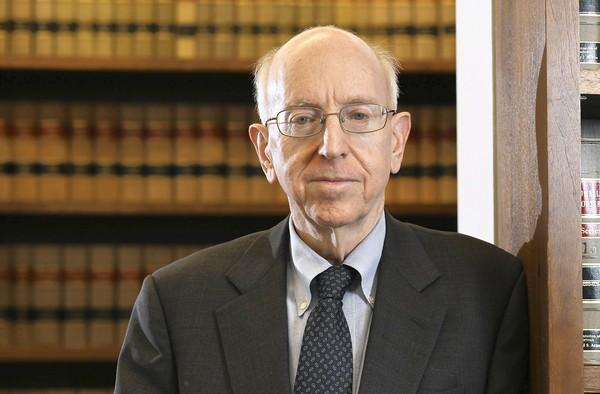 A U.S. judge was unimpressed with arguments made by Apple at a Wednesday hearing meant to explain why injunctive relief is a suitable course of action against Motorola in the company's ongoing patent case with the Droid maker.
Although Judge Richard Posner, who is sitting by designation on the United States District Court for the Northern District of Illinois, didn't make any rulings at the court hearing he did say an injunction against Motorola's phones could have "catastrophic effects" and thus remains leery of Apple's position, reports Reuters.
Attorney Matthew Powers said that the iPhone maker was not seeking to ban on infringing handsets and would be satisfied with an injunction that forced certain Apple-patented technology currently being used by Motorola be replaced within three months. There are four Apple patents remaining from the complaint first filed in 2010. The number of patents asserted has been drastically reduced as part of a "winnowing" process called for by Judge Posner in February.
From the original filing:
U.S. Patent No. 6,493,002 - "Method and apparatus for displaying and accessing control and status information in a computer system"
U.S. Patent No. 7,479,949 - "Touch screen device, method, and graphical user interface for determining commands by applying heuristics"
Added in the ensuing months:
If Apple were to win an injunction it would force Motorola to use its own technology, further differentiating the iPhone from Android-based handsets.
"It means we're not competing with them where they are using our technology against us," Powers said.
Judge Posner posited that Motorola pay royalties to Apple instead of changing to possibly inferior technologies which would hurt the consumer. He goes on to say that issuing an injunction wouldn't stop Apple from reasserting the claims again three months from now.
"That's all we need is new actions, new suits, because there's not enough litigation worldwide between Apple and Android," Judge Posner said.
At the heart of the matter is the U.S. patent system which has come under fire in light of the numerous lawsuits cropping up between tech companies on a near-daily basis.
Motorola itself has one patent left in the case, U.S. Patent No. 6,359,898 for 3G/UMTS connectivity, though the company has vowed to license it on a fair use basis in return for having the tech become a wireless industry standard. The claim is under review and raises many questions over FRAND licensing.
"I don't see how you can have injunction against the use of a standard essential patent," Judge Posner told Motorola.
It remains unclear what Judge Posner is planning for the suit, but the jurist already canceled the case temporarily and decided to rehear arguments two weeks later. Overall the judge has been critical of both parties throughout the suit and looks to be running a tight court allowing no room for attorney error.