Judge criticizes Apple's attorneys for 'frivolous filings' in Motorola case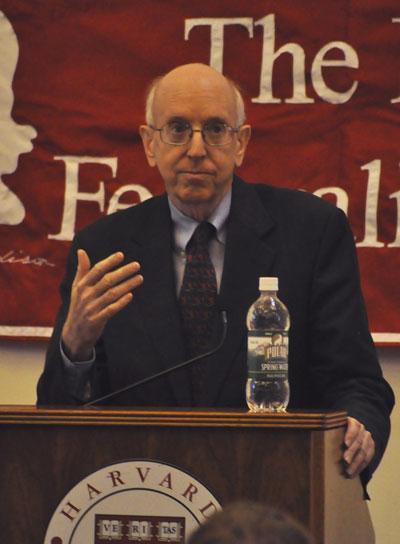 A prominent U.S. judge has declared that he is tired of "frivolous filings" from Apple's attorneys in an ongoing patent infringement dispute with Motorola.
"I've had my fill of frivolous filings by Apple," Judge Richard A. Posner, of the U.S. District Court in the Northern District of Illinois, wrote in an official order. In addition to being an appeals judge, Posner is also the most-cited U.S. legal scholar of the 20th century, according to Florian Mueller of FOSS Patents.
The outspoken judge rejected a motion from Apple that sought to prevent Motorola Mobility from deposing a particular expert. Exact details on Apple's motion are unknown because it remains under seal, but Posner said one half of Apple's motion was "frivolous," while the other was "untimely."
"The next such motion, and I shall forbid (Apple) to file any motions without first moving for leave to file," the judge added in his decision.
Mueller said that Apple previously drew the ire of Posner because, in his eyes, the iPhone maker attempted to use an expert's wife's medical condition to block a deposition. After the first attempt was rejected, Apple's attorneys made a second attempt to block the expert only three days later, without citing health issues.
Posner's threatened sanction against Apple was described by Mueller as one that could put Apple at a "practical" disadvantage, though not "substantive." He said the judge's words are likely just a warning that likely won't play a part in the proceedings.
Judge Richard A. Posner, via Wikipedia.
Posner is the same judge who, back in February, complained about the number of patents Apple is arguing in its ongoing case against Motorola. The judge asked Apple to "winnow" its claims, and both Apple and Motorola voluntarily dropped some claims in order to be cooperative.
Posner also issued an order in March upholding some of Apple's patent claims against Motorola. That initial decision has been viewed as a sign that Motorola will be found to have infringed on Apple's patented inventions.
And a month ago, Posner also shot down Apple's motion to reconsider a ruling of a patent case with Motorola. He said that Apple's motion filed with the court was founded on "flagrant misreadings," which he characterized as "troubling."