Court denies Samsung's motion to stay Galaxy Nexus injunction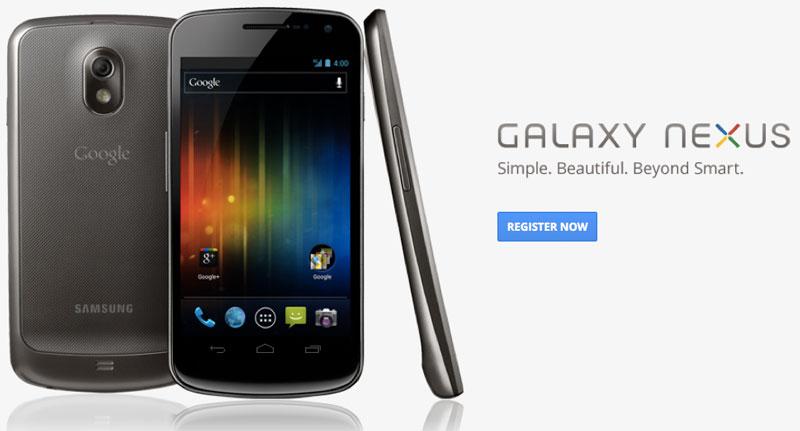 A U.S. District Court judge has shot down a request from Samsung to stay the injunction against its Galaxy Nexus smartphone while it files an appeal.
A day after rejecting a Samsung bid to stop an injunction against its Galaxy Tab, Judge Lucy Koh has denied a similar motion from the Korean handset maker for its Galaxy Nexus device, The Verge reported on Tuesday.
In its motion to stay, Samsung attempted to bring in an earlier patent (U.S. Patent No. 6,324,534 to Neal) as evidence that Apple's own '604 patent is invalid. However, Judge Koh stated in her order on Tuesday that the court "does not look favorably upon" the argument since it is "effectively new prior art" that should have been argued in the first place..
Samsung also claimed that Apple has not shown evidence that Galaxy Nexus customers would have bought an iPhone if it lacked the "Quick Search" feature.
In particular, Samsung argues that Apple has not presented any evidence that any Galaxy Nexus customers would have purchased a different phone, let alone an iPhone, if the Galaxy Nexus lacked the Quick Search Box. However, Koh wrote that the Federal Circuit "has not required proof of specific lost customers."
Instead, the court took the shifts in Apple's and Samsung's market share during the first quarter of availability of the Galaxy Nexus.
"The record contains evidence that, while Apple's U.S. market share in unit shipments may have continued to grow from the third to fourth quarters of 2011, even after release of the Galaxy Nexus on December 15, 2011, Apple's U.S. market share fell by several percentage points in the first quarter of 2012 – i.e., the three months after the Galaxy Nexus was released – while Samsung's U.S. market share grew by roughly the same percentage points," the order read.
"The Court found that Apple had shown a clear likelihood that Samsung has and will continue to take market share from Apple, and moreover that it is doing so with a product that likely infringes for of Apple's likely valid patents."
A third-party review declaring the Quick Search Box as a "whole new layer of functionality" that would help Android phones "win new customers, even ones with iPhones," was also cited as evidence that Apple would suffer harm from continued availability of the Galaxy Nexus.
Though Samsung attempted to block the injunction with its own argument that it would suffer irreparable harm, the court was not sympathetic to the line of reasoning. "The harms identified by Samsung in the coming weeks or months are no more than the expected harms that accompany any enjoined business," the order read.
Samsung had also argued that back-to-school promotions for the Galaxy Nexus would be disrupted by the argument. However, the court noted that samsung had taken the risk upon itself by setting up promotions for a device that it knew was under threat of preliminary injunction since February.
"Furthermore, Samsung's very argument at the hearing that it would be irreparably harmed by lost Galaxy Nexus sales to Apple, due to the strength of Apple's platform stickiness and brand loyalty among its customers, undermines the position it has maintained during this litigation that
Galaxy Nexus customers are unlikely to buy Apple products in Samsung's stead. Samsung's argument instead supports Apple's position that the Galaxy Nexus is taking sales away from Apple," Koh wrote.
The court also pointed out that the $96 million bond that Apple had to post for the injunction to take effect was already meant to cover any profits that Samsung would lose. Samsung will be entitled to some or all of the bond if the preliminary injunction is later ruled to have been made in error.
"The Court set the bond at the amount of Samsung's own estimated lost profits, which is exactly the amount of bond requested by Samsung," the judge said.
Samsung also made an absurd argument that a sales ban of the Galaxy Nexus would harm "certain "techie" consumers who value the pure Android operating system … and who will be unable to find any close substitute within the same price point." The court summarily dismissed the claim, citing Samsung's own frequent assertion that it sells more than one smartphone.
In light of the recent injunctions, Google has stepped in to work closely with Samsung to "create a united front" against Apple's legal complaints.