Apple climbs past Sony to become No. 2 brand in Asia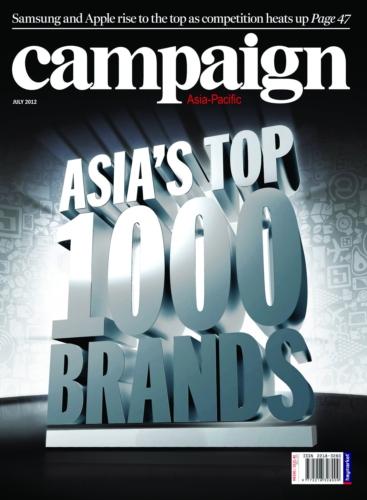 Apple climbed four places to No. 2 in a recent survey of the top brands in Asia, while rival Samsung took the top spot.
Campaign Asia-Pacific outed on Thursday the new rankings in the results of its 2012 Asia's Top Brands report, which was co-produced with Nielsen, CNBC reports. In its ninth year, the annual report was compiled from a survey of 4,800 residents across Asia.
With Sony and Panasonic taking the third and fourth spots respectively, four out of the top five brands were consumer electronics companies. Fourth-place Nestle was the only non-electronics maker among the group.
"Samsung's sweep of the top spot can be attributed to the brand's dedication to product innovation within a wide range of consumer electronics," said Jolene Otremba, a reports editor for the magazine. "The brand's focus on high visibility marketing and advertising, as well as its commitment to developing brand presence in both new and mature markets has helped to give the brand a boost."
The survey results reflect the shift in brand value that smartphones and tablets have brought to Asia. Sony placed at the top of the list last year, but it slipped to No. 3 after being passed by both Samsung and Apple. Sony replaced its CEO earlier this year and has announced a restructuring intended to bring the company back to profitability.
Asian consumers showed a stronger preference for luxury retail brands, such as Louis Vuitton and Calvin Klein, this year. Global brands also appeared to have gained more traction among respondents. For instance, only three local Chinese brands made the list of top 20 brands in the country, compared to eight brands in last year's results. Korean and Japan did, however, show a stronger loyalty to its "homegrown brands," the report noted, though it did point out that those brands are also global brands in their own rights.
As is to be expected, Samsung was the favorite brand in its home country of South Korea. It also placed first in Hong Kong, Malaysia, Thailand and Indonesia.
The Asia-Pacific region has been a key area of growth for Apple. iPhone sales in the company's APAC and Japan segments more than doubled in the March 2012 quarter when compared to a year ago. China in particular saw extraordinary growth of more than five times the year ago quarter.