OS X 10.8 Mountain Lion Golden Master seeded to developers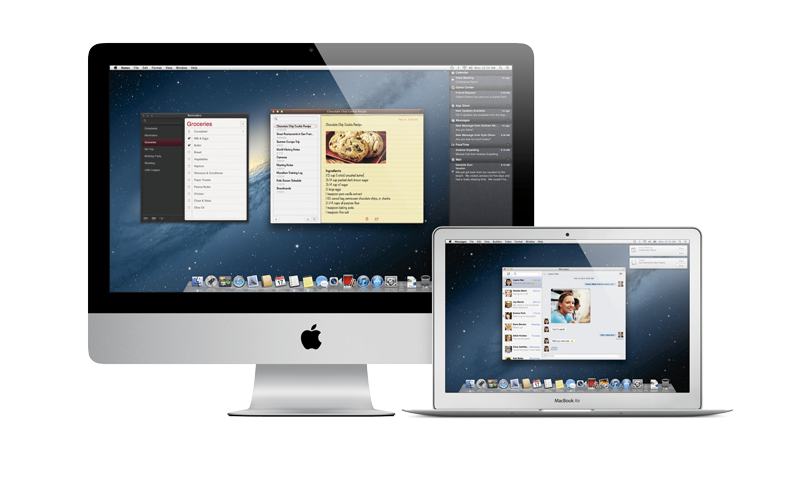 AppleInsider is supported by its audience and may earn commission as an Amazon Associate and affiliate partner on qualifying purchases. These affiliate partnerships do not influence our editorial content.
Apple on Monday seeded what is intended to be the final test version of its OS X 10.8 Mountain Lion to developers with no known issues, meaning that the next-generation operating system is all but complete and set for imminent launch.
Apple's Mountain Lion GM signals the final stage of software development for the next-generation OS which is expected to be ready for public consumption later this month unless developers find any issues with the finalized build.
A near-final build of Mountain Lion was made available to developers at the start of Apple's WWDC 2012 in June and included previously unannounced features like voice dictation and an energy-efficient Power Nap mode which automatically refreshes data on the second-generation MacBook Air and new MacBook Pro with Retina display. Tighter iCloud integration, offline webpage viewing in Safari and Messages are also in tow for the next-generation OS X.
Alongside Mountain Lion's over 200 new features is a substantial security system that regularly checks-in with Apple's servers to ensure that the latest patches and updates are installed on a user's Mac. The automated system could be a result of the highly-publicized Flashback Trojan that reportedly affected some 600,000 Macs worldwide.
From the Mountain Lion change logs:
OS X Lion 10.7.5 build 11G22 Seed Note
OS X Lion Update 10.7.5 is an update to OS X Lion 10.7.
Installation Instructions
The OS X Lion 10.7.5 Update (Combo) updates
- OS X Lion 10.7, 10.7.1, 10.7.2, 10.7.3 or 10.7.4 GM.
The OS X Lion 10.7.5 Update (Delta) updates
Please be aware that you will not be able to revert back to your previous system after updating. Please install this update on a system you are prepared to erase if necessary.
- Graphics performance and quality
- Image & Media importing, editing or viewing
- Networking reliability & performance
From the Xcode change log:
This document contains release notes for Xcode 4.4 GM seed. It discusses new features and issues
present in Xcode 4.4 GM seed and issues resolved from earlier Xcode releases.
About Xcode 4.4 GM Seed Supported Configurations
Xcode 4.4 GM seed requires OS X 10.8 GM seed or OS X 10.7.4. It does not run on earlier versions of OS X. Xcode supports development for iOS 5.1, OS X 10.8, and OS X 10.7.
This preview release of Xcode 4.4 is distributed as a single application bundle, Xcode44-DP7.app. To install Xcode during the preview period, open the downloaded DMG file and drag Xcode44-DP7.app to your Applications folder.
Within Xcode, you can launch additional developer tools, such as Instruments and FileMerge, via the menu item Xcode > Open Developer Tool. You can then keep the tool in your Dock for access when Xcode is not running.
Technical Support and Learning Resources
Apple offers a number of resources where you can get Xcode development support:
• http://developer.apple.com: The Apple Developer website is the best source for up-to-date technical documentation on iOS and OS X.
• http://developer.apple.com/xcode: The Xcode home page on the Apple Developer website provides information on the developer tools.
• http://devforums.apple.com: The Apple Developer Forums feature a dedicated Developer Forum for Xcode developer previews.
Use http://bugreport.apple.com to communicate issues with Apple. Include detailed information of the issue, including the system and developer tools version information, and any relevant crash logs or console messages.
Apple announced that OS X Mountain Lion would be available for purchase through the Mac App Store in July for $19.99 though no specific release date was set.