Apple details iCloud, dictation, Power Nap features in Mountain Lion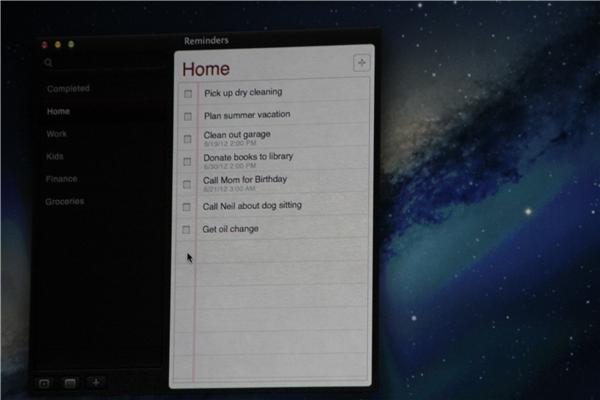 AppleInsider is supported by its audience and may earn commission as an Amazon Associate and affiliate partner on qualifying purchases. These affiliate partnerships do not influence our editorial content.
At Monday's Worldwide Developers Conference keynote, Apple showed off some of the new features of its forthcoming Mountain Lion operating system update, including dictation for the Mac, tighter integration with iCloud, Power Nap for automatic data updating, and a new version of Safari.
Craig Federighi, Apple's head of Mac software, showed off Mountain Lion on Monday at WWDC 2012, and took the opportunity to show off iCloud integration. He showed how with Documents in the Cloud, users would be able to access their files from anywhere.
The Notes and Reminders applications will also be added to the iCloud website. And notes will be accessible from anywhere with a data connection, on the Mac, iPhone, iPad, or through the iCloud website.
Federighi also announced that voice dictation will also be a part of Mountain Lion. The dictation feature, which does not offer personal assistant functionality like Siri, is also a part of the third-generation iPad.
Also demonstrated was the new Safari, which has a unified smart search field, and a new feature called iCloud Tabs that syncs open websites across devices. Another new feature called Tabview allows users to zoom out and see all of their tabs currently open in Safari.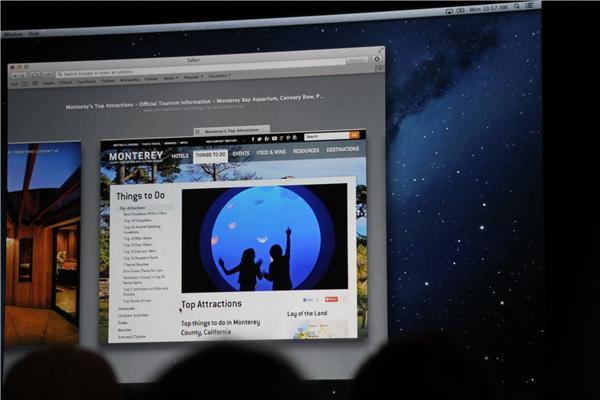 Another new feature announced Monday is called Power Nap, which allows a computer to stay up to date and back up automatically, even while the machine is sleeping. Power Nap automatically refreshes data, and is silent and power efficient. It works with the second-generation MacBook Air, and the next-generation MacBook Pro with Retina display.