Rumor: Next-gen iPhone now in production, possible design change in tow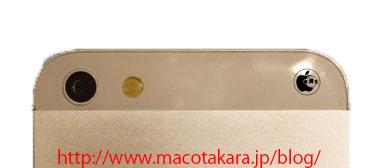 AppleInsider may earn an affiliate commission on purchases made through links on our site.
Fresh reports from Chinese sources claim Apple's next-generation handset has entered the production phase complete with design changes including the addition of glass to the unit's "uni-body" backplate.
A trusted source notified Japanese language Mac blog MacOtakara on Saturday that Chinese manufacturers have started to ramp up production of Apple's new iPhone, which the site calls "iPhone 5," and adds the unit may bear some minor design changes from parts allegedly leaked in May.
While previous reports pointed to a "uni-body" chassis that featured a two-tone all-metal design, the purported production model will sport an inlayed glass piece between the backplate's top and bottom edges instead of leaving a bare aluminum surface. Unlike the iPhone 4 and 4S which boast a "glass sandwich" design with tough Gorilla Glass front and back coverings, the upcoming handset will reportedly have a backplate only "partially covered" by the tough material. The change could be in response to a rumored screen size bump to a 4-inch Retina display with 16:9 aspect ratio.
The source goes on to call the part seen in images and video circulating around the web a pre-production design built for prototype testing.
Notably absent from the latest chassis design is a small hole between the camera assembly and LED flash which some speculated to be a rear-facing microphone for video recording. The source notes, however, that the opening may still be present but is simply "invisible" to the naked eye.