Rumor: Apple readying 'at least two' new iPhone cases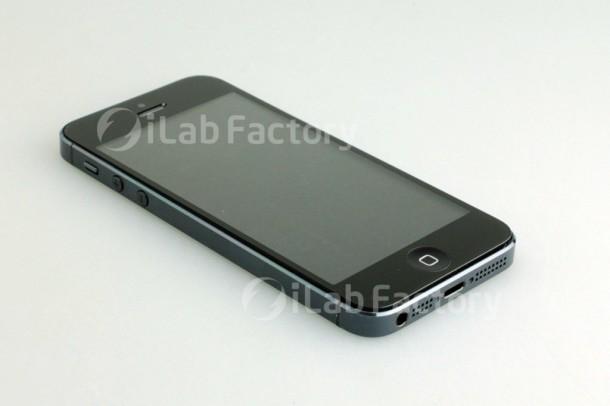 Along with an anticipated redesigned iPhone, Apple is also rumored to be planning to release two new cases for its next-generation handset, with one of the designs said to have a "major impact on the accessory market."
While one of the rumored cases is expected to be a larger "Bumper" case to accommodate a taller iPhone screen, the second case will feature a new, different design, according to iLounge. Citing a "highly reliable source," the site reported on Monday that though the new case will affect third-party case makers, the design will be "not hugely surprising," which led author Jeremy Horowitz to speculate the case could include a stand.
Apple stepped into the iPhone case accessory business with the launch of the iPhone 4 in 2010. Its first-party "Bumpers" wrap around the outside edges of both the iPhone 4 and iPhone 4S, which feature the same external design.
Monday's report follows up on an earlier rumor that claimed Apple will launch its next-generation iPhone at a media event on September 12. Corroborating some of those details, Horowitz said the new iPhone will be ready to ship in mid-September.
Also rumored to arrive in September is a new iPod touch, which will presumably also feature a larger 4-inch display to bring it in line with the new iPhone. iLounge, however, disagreed with an earlier rumor that suggested a new iPod nano will also be unveiled at an alleged September event.
As for the so-called iPad mini, Horowitz was told that it will not be ready to ship at the same time as Apple's next-generation iPhone. He speculated that the device could have its own, separate media event ahead of a November launch, while the 7.85-inch device is also expected to have its own Smart Case and Smart Cover accessories.
Rumors of Apple's next-generation products have picked up steam, as both photos and a video of parts claimed to be from Apple's sixth-generation iPhone have also appeared online.
Earlier this month, pictures of alleged "iPad mini" engineering samples also surfaced, showing a smaller iPad with a 7.85-inch display and a shrunken dock connector also expected to appear in the next iPhone. Numerous reports from mainstream media outlets have indicated that Apple plans to expand the iPad lineup with a new, smaller, less expensive model this fall.
As for Apple's full-size iPad, iLounge was told that Apple currently plans for its fourth-generation model to have a "relatively modest body tweak." The device is expected to keep largely the same shape while adopting a smaller 19-pin dock connector, a new rear-facing microphone, and design tweaks to reduce heat.