NYT: Apple's 7.85-inch iPad to be released this fall with sub-$499 price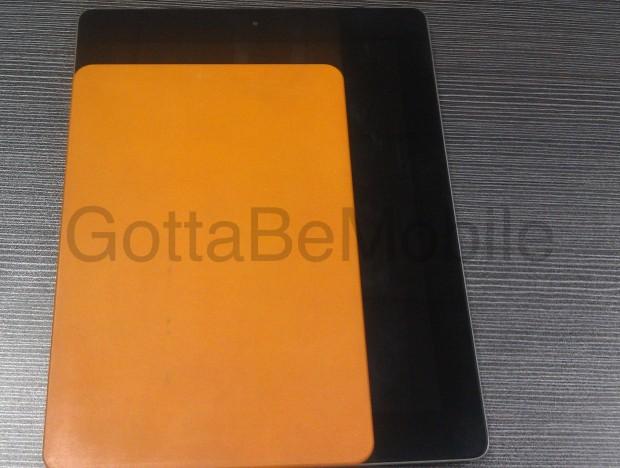 AppleInsider may earn an affiliate commission on purchases made through links on our site.
The New York Times on Saturday joined a multitude of publications by claiming inside knowledge of Apple's plan to release a smaller, less-expensive iPad model for release later this year.
While the report contributes little in the way of fresh information, Times sources confirmed previous rumors by saying consumers can expect the as-yet-unannounced iPad to boast a 7.85-inch form factor and cost "significantly less than the latest $499 iPad" when it debuts later this year.
Previous reports from The Wall Street Journal and Bloomberg both claimed Apple was working on the so-called "iPad mini" and said the new device is expected to launch before year's end.
Most recently, images of purported iPad mini "engineering samples" were leaked and included side-by-side comparisons with the current third-generation iPad. The samples showed a rearranged speaker assembly flanking a diminutive 19-pin dock connector seen before on alleged next-generation iPhone parts.
According to analysts and executives in the technology industry, the smaller iPad is part of an Apple strategy to garner and retain a larger marketshare by introducing a variety of tablet sizes. The publication notes the Cupertino-based company used a similar model with the iPod line which now ranges from the iPod shuffle to the iPod classic.
If and when the iPad mini is announced, it will be facing stiff competition from Google's recently-announced $199 Nexus 7 Android tablet as well as expected offerings from Amazon. The online sales giant is rumored to be readying three distinct 7-inch Kindle Fire models for fall as well as an 8.9-inch version that may be released in late 2012 or early 2013. Sunday's Times report cites sources who claim the larger-screened Fire is being developed as a competitor to Apple's 9.7-inch iPad.
Yet another new entrant into the tablet arena is Microsoft's Surface, a Windows 8-powered device set to be the centerpiece to the company's "PC+" environment despite CEO Steve Ballmer's claim that the unit is merely a "design point." Rather than creating hardware and software separately for different tasks, as does Apple with the iPad and iOS, Microsoft believes that a one-OS-fits-all solution is the future of computing. The ARM architecture-based Surface for Windows RT is expected to debut alongside Windows 8 in October.