Microsoft says Surface tablet is 'just a design point'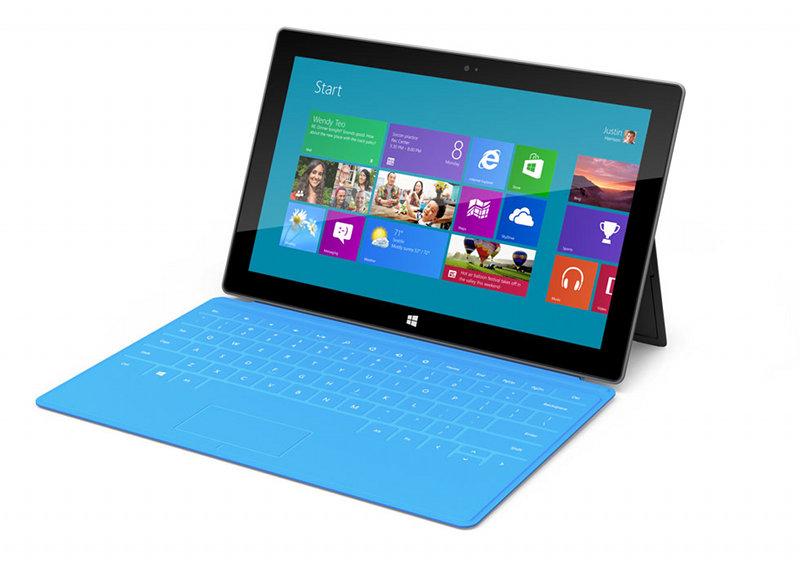 At Microsoft's Worldwide Partner Conference, CEO Steve Ballmer refuted recent speculation that the company is looking to compete with Windows 8-licensing hardware makers by saying Surface is merely a reference design.
Ballmer's statement came on the opening day of WPC, All Things D reports, as the executive looked to reassure OEMs that Microsoft's goal is not to control the Windows 8 hardware arena amid speculation to the contrary.
"Surface is just a design point," Ballmer said. "It will have a distinct place in what's a broad Windows ecosystem. And the importance of the thousands of partners that we have that design and produce Windows computers will not diminish.
Just days after Surface was announced, Acer founder Stan Shih proclaimed the device was just a ploy to drum up interest in the yet-to-be-released Windows 8 platform and guessed that Microsoft would ditch the project after one product generation. The bold sentiment was followed by a report that claimed HP scrapped plans to build a Windows RT tablet in lieu of another ARM-based solution.
Ballmer attempted to ease worries and said Microsoft has "a mutual goal with [its] OEM partners to bring a diversity of solutions, Windows PCs, phones, tablets, servers to market." He went on to clarify that Surface was created for hardware makers to reference as a kind of halo device.
"What we seek to have is a spectrum of stunning devices, stunning Windows devices," Ballmer said. "So, every consumer, every business customer can say, 'I have the perfect PC for me.' We're excited about the work our OEM partners are doing on Windows 8."
Surface marks Microsoft's first foray into the tablet hardware market. | Source: Microsoft
When Surface was announced it was revealed that the ARM-based model would debut with a stripped-down version of Windows 8 dubbed "Windows RT" alongside the launch of OS. Surface for Windows RT will reportedly be followed by Surface for Windows 8 Pro, a more full-featured tablet running a complete version of the OS on an intel Ivy Bridge i5 processor.
It was reported on Monday that the software monolith will be releasing the next-generation Windows 8 operating system sometime in October though no specific date has been set. The software launch will be three months behind Apple's own updated OS X Mountain Lion operating system which is set to hit the Mac App Store in July. A launch date should be imminent as Apple seeded Mountain Lion's gold master to developers and called for Mac OS X app submissions on Monday.