Amazon to launch at least three new Kindle Fire models this fall, report says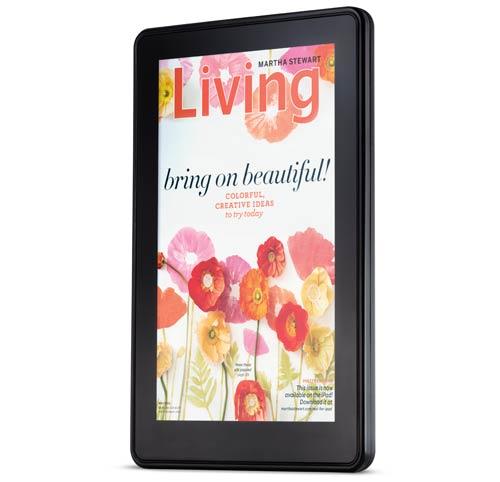 AppleInsider is supported by its audience and may earn commission as an Amazon Associate and affiliate partner on qualifying purchases. These affiliate partnerships do not influence our editorial content.
A new report claims that Amazon will begin production of follow-up models to its Kindle Fire in late summer ahead of a possible fall rollout that is expected to bring new screen resolutions and 4G wireless compatibility to the 7-inch tablet.
NPD Display Search senior analyst Richard Shim (via CNET) said that the internet retail giant will bring at least three models of what is being called the "Kindle Fire 2" to market and could potentially have a 8.9-inch version in the works for the fourth quarter of 2012.
Citing "supply chain" sources from a number of different parts manufacturers Shim expects three distinct 7-inch models to show up in time for the holiday season:
1,024-by-600 display, no camera; August production.
1,280-by-800 display with camera; August production.
1,280-by-800 display with camera and 4G connectivity; September production.
Following the production of the smaller models may be an 8.9-inch version with a 1,920-by-1,200 pixel display that would sit somewhere between the recently-released Google Nexus 7 and larger 9.7-inch Android tablets.
The next-generation Fires are expected to use either Texas Instruments OMAP chips or Nvidia's quad-core Tegra 3 processors. The screens will reportedly boast a pixel density of 216 pixels per inch, identical to the Nexus 7 but short of the third-generation iPad's 264 PPI Retina display. Amazon's first Kindle, for comparison, touted a density of around 170 PPI.
Amazon may expand its Kindle Fire product line this fall.
Source: Amazon
Pricing is as yet unknown, however it is likely that Amazon will put the devices in low-end of the market as it did with the original Fire in order to drive content sales through its online store.
The new rumors are consistent with rumblings in June as far as screen resolution is concerned, however that report diverges with Shim's analysis of a possible 8.9-inch model.
Amazon is also rumored to have a smartphone in the works to compete with the iPhone. It is unclear what mobile operating system the company will use if and when it decides to enter the market, but the unit is expected to be sold at a loss like most of Amazon's self-branded offerings.