Apple wins NFC-enabled barcode-reading "shopping list" patent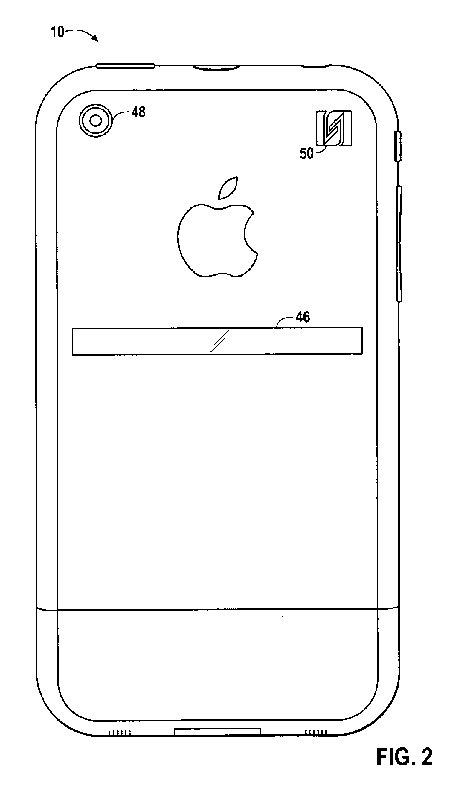 AppleInsider may earn an affiliate commission on purchases made through links on our site.
Apple on Tuesday won a patent describing a complex shopping app that could make its way to the iPhone or iPad in the near future as part of PassBook or a similar eWallet solution.
The title of Apple's U.S. Patent No. 8,239,276 for an "On-the-go Shopping List" may appear banal, but the property's summary describes technology much more intriguing: an NFC-capable barcode-reading shopping assistant.
While there are existing readers on the iOS App Store that allow users to scan a variety of codes using an iDevice's camera, including UPC and QR codes, none offer the capability of directly linking scans to purchases or stored credit card information. Apple's '276 patent describes such a solution.
Apple's patent describes a comprehensive app that offers lowest price indicators as well as an option to create shopping lists and read or write product reviews when a barcode is scanned. The "Shopping" app can also be integrated with Maps to offer store locations as well as in-store directions.
Scanning is done in one of three ways: object recognition or code recognition through the device's camera, NFC or a dedicated barcode scanner.
The patent's claims point to the basic capabilities seen in current iOS barcode scanner apps, but in one implementation a store-wide network can be leveraged to check-out electronically. Also described is a device complete with a near-field communications (NFC) chip that can be used to both read product data as well as interface with a store's cash register. The patent limits the NFC capabilities to "coupons" redemption, though the structure for direct payments from a stored credit card is in place and can easily be instituted. It should be noted that Apple has yet to release a device with an included NFC chip.
Embodiments of the system allow a consumer to create an electronic shopping list by scanning products. In some embodiments, shopping-related information may be obtained for items in the shopping list, such as pricing information, product quality, consumer ratings, and other information that may help a consumer to make an informed purchasing decision. Other embodiments allow a consumer to obtain and compare retail prices offered by several retailers for products in the shopping list. Still other embodiments provide a store-wide network that allows a shopper to scan items in the store, add the scanned items to a shopping list, and then check-out electronically.
While not a specified as an eWallet solution, the patent could make its way into Apple's PassBook app which will make its debut in iOS 6 later this fall. As of now, PassBook is limited to storing and organizing electronic tickets, store membership cards, and airplane boarding passes, and does not link to a user's credit card information.
Although no specific plans have been announced regarding entry into eWallet market, Apple CEO Tim Cook said that PassBook was a "very key feature" in iOS 6 but declined to comment further.The Cupertino company recently acquired security firm AuthenTec, a leader in fingerprint reading technologies, which prompted analysts to speculate Apple is mulling an eWallet solution.